TrackR pixel and wallet 2.0 shrink tracking devices for CES 2017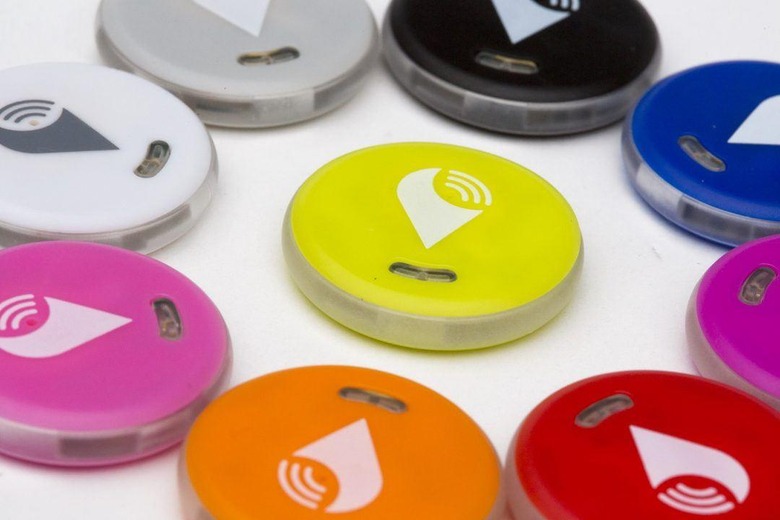 Location tag company TrackR has outed its latest, smallest, and most affordable trackers yet, the TrackR pixel and TrackR wallet 2.0. Revealed ahead of CES 2017 this week, the two new gadgets each use Bluetooth to link to a nearby smartphone. If you walk away from your keys, or can't find your TV remote, or have lost your wallet between the sofa cushions, the promise is that these trackers should help you find them.
That's much the same as TrackR's previous dongles, but the watchword here is cheaper and more convenient. TrackR pixel, for instance, is up for preorder at $24.99, versus the $29.99 of the older bravo version, but is smaller and lighter than its predecessor. Available in nine colors, it's now 26mm in diameter and 5mm thick, or about the thickness of two quarters.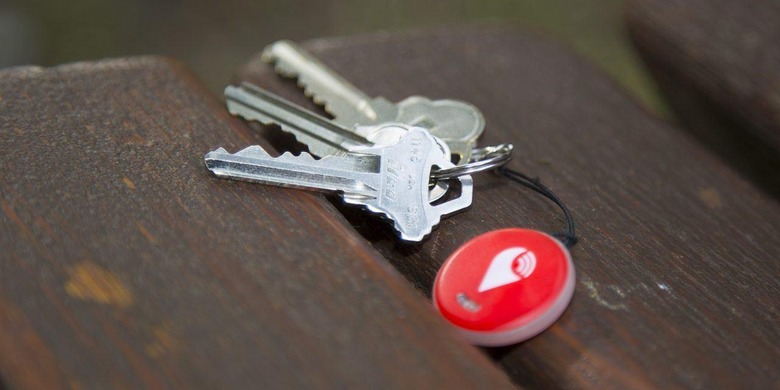 Despite that, the company has also found space to squeeze in an LED. That can flash when remotely triggered, making it easier to spot a missing item in a bag or purse, for instance. TrackR says it'll start shipping in the Spring of 2017.
As for TrackR wallet 2.0, that offers much the same functionality but a different form-factor. As the name implies, it's intended to fit into your wallet, and thus is shaped like a credit card. It's actually the thickness of about two such cards, or 2mm, and is made out of carbon fiber.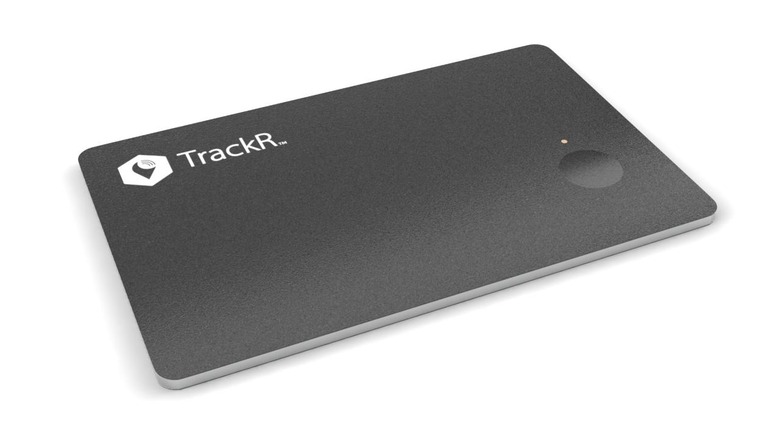 Despite the dimensions, TrackR has managed to keep the replaceable battery support from the first-generation wallet. When it runs flat, you can switch out the CR2016 rather than, as per some trackers on the market, having to buy a whole new device. It's up for preorder today, priced at $29.99, and will ship in the late spring of 2017.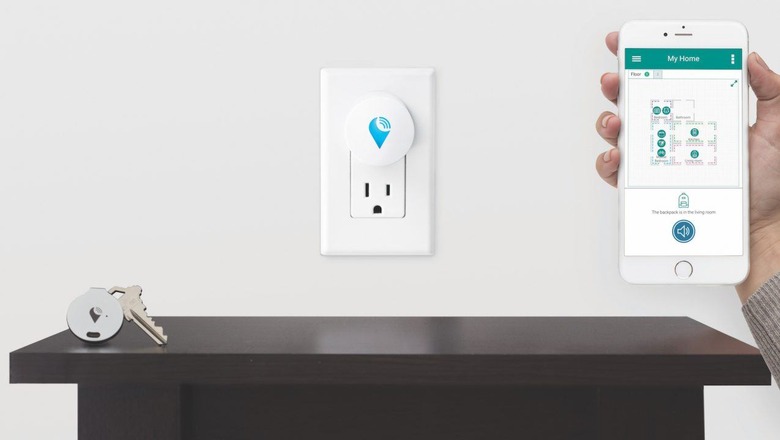 Finally, TrackR's Atlas – the Bluetooth/WiFi bridge that plugs into a spare outlet and maps your home, allowing you to see the location of each tracking tag on a floorplan – is finally ready to ship. As well as notifications when items move from one room to another, and a history of where they've been, there's Amazon Alexa integration so users can ask where missing items are. Announced more than a year ago, it was intended to hit shelves midway through 2016, but is only just making it to full preorder today, priced at $39.99. TrackR says Atlas should ship in Spring 2017.