TrackR Bravo Bluetooth tracker adds custom printing and groups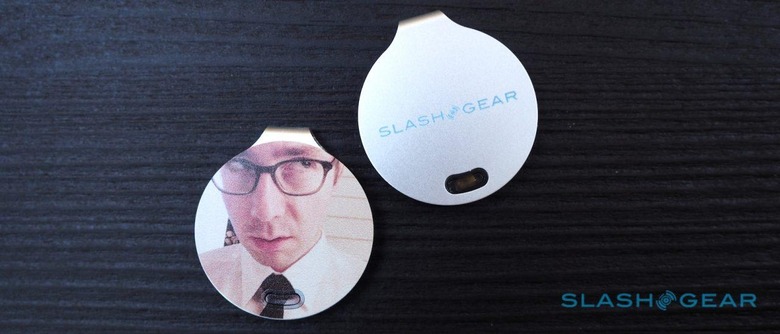 Bluetooth tracking keyfobs have gone from novelty to must-have for many, and TrackR is stepping up its game with custom printing as well as new group support. Roughly the size of a large coin, but just 3.5mm thick, the TrackR Bravo relies on Bluetooth LE to help your phone figure out whereabouts your keys, pets, or anything else might be.
The custom image uses UV-LED printing, which TrackR claims should never rub off the Bravo. It's in color, and covers the entire front of the circular keyfob rather than having a blank border.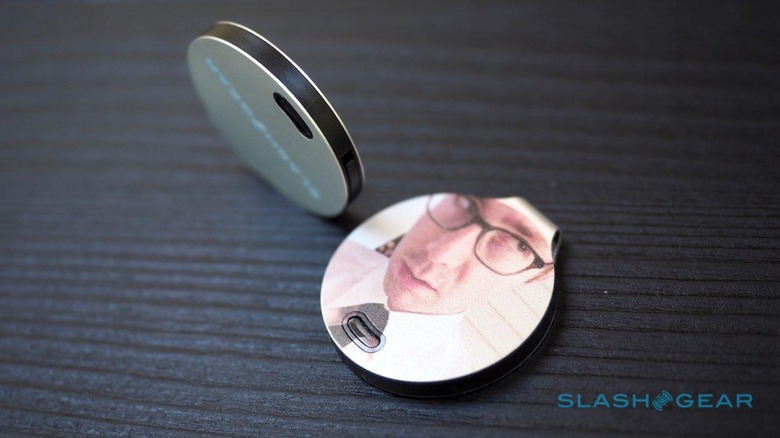 TrackR sent along a couple of custom-printed Bravos so that I could see what the results are like and, though I probably wouldn't choose to have a photo of myself dangling from my keys, the quality isn't bad. There's definitely some graininess in the photo, but the Bravo with the SlashGear logo looks better.
For $4.99 – on top of the $29.99 you'll pay for an individual Bravo, though it gets cheaper if you buy several at the same time – the custom printing doesn't break the bank. It could also be a useful way to visually differentiate different keys, too: which door they go with, perhaps, or which car.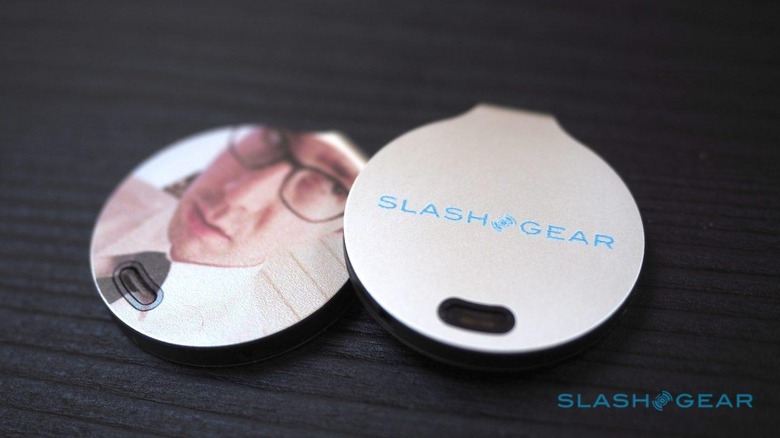 TrackR's other news is a software feature, Family Sharing, which is basically groups for tracking keyfobs. After creating a group, items can be shared with multiple people: while the name might imply domestic use, TrackR suggests it'll be just as useful for a work group as it is at keeping tabs on spare house keys and TV remote.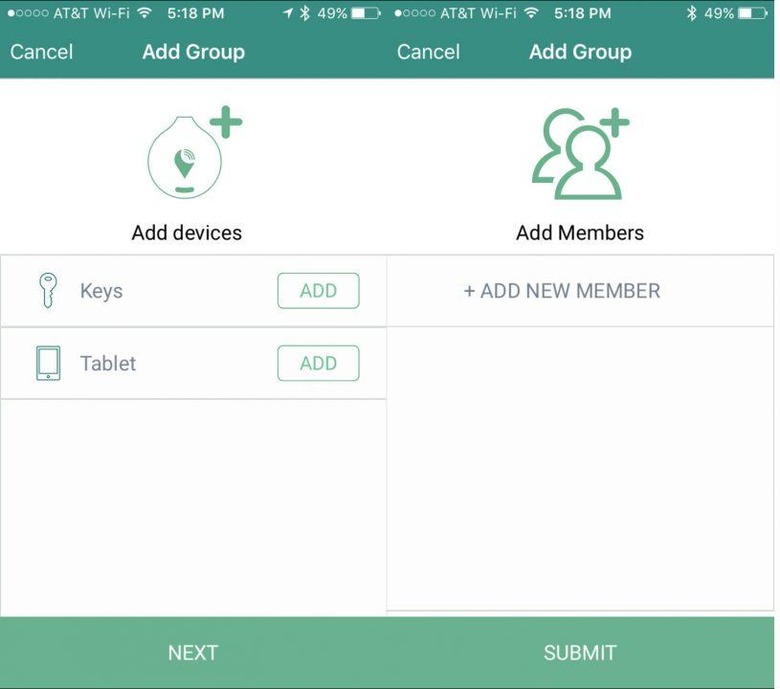 A single Bravo can be included in multiple groups – so, you could have the cat's tracker in both the family group and a neighborhood "pet watch" group – and individual members can choose to stop sharing their own Bravo's at any time. Only the group's creator can set up, invite to, and delete the group, though any member can choose which of their Bravos to include.
Family Sharing is being added to the TrackR app today, while custom printing will be available during the checkout process when you're buying a new Bravo.
MORE TrackR