TP-Link has announced a new heavy-duty router aimed at gamers and people looking to stream media in 4K. Dubbed the C5400X, this new router is the new top-of-the-line offering in the company's packed Archer line. To hear TP-Link describe it, the Archer C5400X sounds like a very capable router, but of course, that means it comes at a premium price.
That much should be clear just by looking at an image of it. Spider routers don't usually come cheap, and the C5400X does nothing to break that trend. If you want to own one, you're going to need to pay an eye-watering $400.
So, what does that $400 get you? Like many of TP-Link's recent high-end routers, the C5400X offers three bands: one 2.4 GHz (1000 Mbps) band and two 5 GHz (2167 Mbps) bands. The router runs on what TP-Link says is a "leading-edge" 1.8 GHz quad-core CPU, which works alongside three co-processors and 1GB of RAM. It also dynamically changes between optimizing your connection for gaming or streaming, and it should fit into your IoT set up nicely with support for Alexa and IFTTT.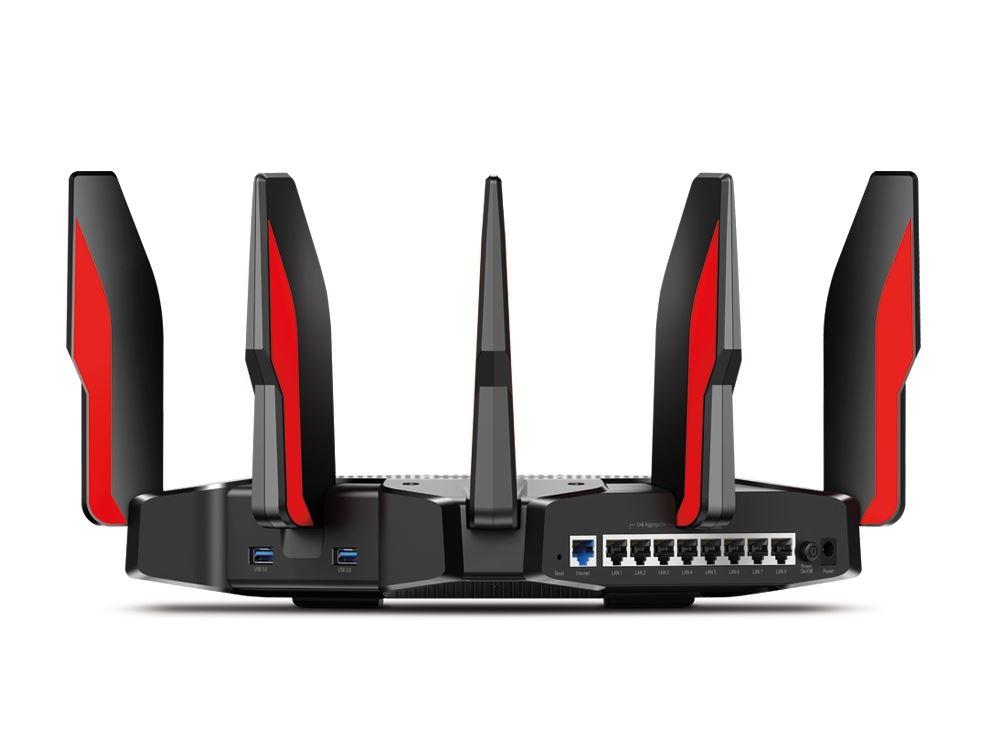 Of course, if you count yourself among the most serious of gamers, then you likely don't want to rely on Wi-Fi for your connection. TP-Link seems to be aware of that, as it's outfitted the C5400X with eight ethernet ports, allowing for hardwired connections to consoles and PCs. This MU-MIMO router also offers Trend Micro's HomeCare protection to block malicious websites and viruses from connected devices, which is a feature we've seen in a lot of TP-Link's routers.
So, there you have it: the Archer C5400X is a serious router with a serious price tag. While it's hard to imagine anyone outside of the enthusiast crowd putting down the cash for this bad boy, TP-Link could very well find success with that segment of the market. The router is available today from Amazon, with other retailers like Newegg, Fry's, and Micro Center slated to carry the it as well.
SlashGear uses Amazon affiliate links, and if you buy something we may get a small share of the sale.