Toys R Us re-opens with the future of retail in play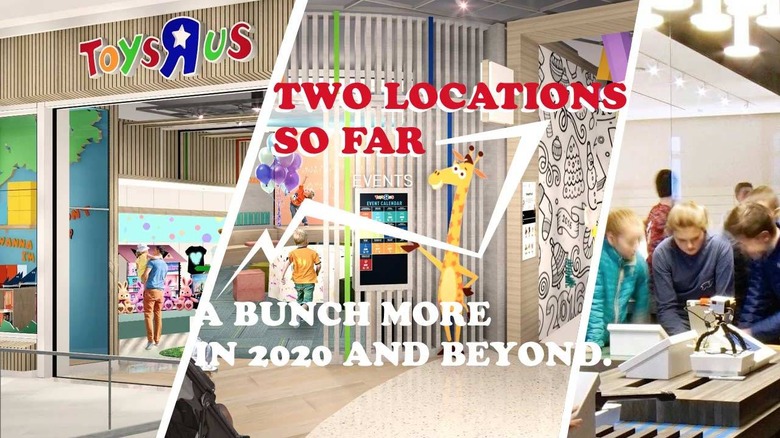 At less than a third of the size of previously standard Toys 'R' Us store, the new locations might feel unfamiliar. It won't feel particularly familiar to the original customers of the mega-massive toy store chain, anyway. But what the new, more compact locations lack in size will be more than made up for with a modern retail cool factor. That's the aim, now that Tru Kids Brands (owners of Toys 'R' Us and Babies 'R' Us brands) are partnered up with the group called b8ta.
Two locations will open in November of 2019. One is in Houston, Texas, the other is in New Jersey. These stores will be similar to the few b8ta stores already out in the world – but they'll be different in several key ways. With Toys R Us, the audience is no longer the standard b8ta crowd – young adults and older.
We've been waiting to share this for a long time...I'm proud to announce that we've partnered and entered into a joint venture with Tru Kids to bring Toys R Us stores back to the US this year

Read here for more info from b8ta on our exciting news: https://t.co/9sTcvJYh1g https://t.co/hMwSkrCdVN

— vibhu.sol (@vibhu) July 18, 2019
With Toys R Us, b8ta-infused stores will be aimed at kids. They're selling toys, after all. B8ta and Tru Kids Brands efforts will create stores that are something akin to the most profitable small store locations in the world: Apple Stores and Microsoft Stores.
They'll hold events and workshops, they'll play movies and give kids the opportunity to play video games. There'll be interactive play experiences aplenty.
All (or most) of the products they'll have available will be shown with hands-on stations. Toys R Us provides established brand power of the ultimate toy store – and the connections with toy brands therein. The b8ta contribution provides software for the whole shebang, including inventory management, staff software, point of sale essentials, and a full checkout system.
This is all part of the b8ta Retail as a Service (RaaS) platform. In the past, a store like Toys R Us would buy product from each individual brand or brand representative, then sell each product at their own risk in a very traditional retail manner.
With the b8ta RaaS platform, Toys R Us opens the door for brands to handle their own business. They bring the space and handle the in-store sales while they allow and encourage online sales, too.
Each brand will use b8ta software to "manage the Toys"R"Us in-store customer experience, while receiving real-time feedback and analytics to help them market, manage and measure how offline retail experiences translate into online sales."
This means less space between the creator of the product and the end customer. For toys and all products meant for children, the more responsibility and reward for a great product placed on the creator, the better. Cross your fingers for a future with Toys R Us in it in a city near you.