Toys "R" Us Might Stock iPad 2 Next Month

Before the iPad 2's launch, we had information that Apple was planning a much larger distribution of the iPad 2 than they had with the original iPad, selling it outside of traditional electronics stores. According to a tip received by the site ModMyi.com, Apple may begin selling the iPad 2 at Toys "R" Us next month. A Toys "R" Us employee supplied pictures and training materials to the site.
The materials include a knowledge test about the iPad 2, and a product knowledge sheet, things you would expect to see prior to the store launching the product.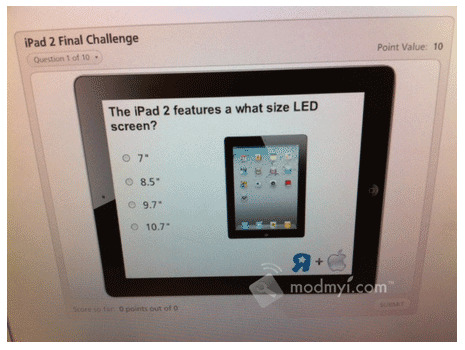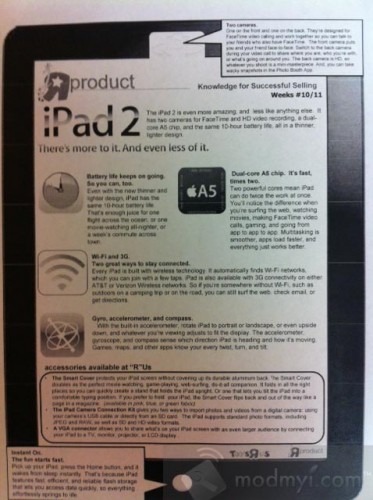 If this turns out to be the case, it shows that Apple believes the iPad 2 has a broader appeal, and will sell outside of the regular electronics retailers. This is probably a safe bet, and since the retailer sells so much gaming equipment, it is no stranger to selling electronics.
So when you go in to Toys "R" Us to pick out a bike for your kid, you can pick up an iPad 2 while you're there.
[via The Mac Observer]