Toyota's SF-R is Toytown-cute Miata rival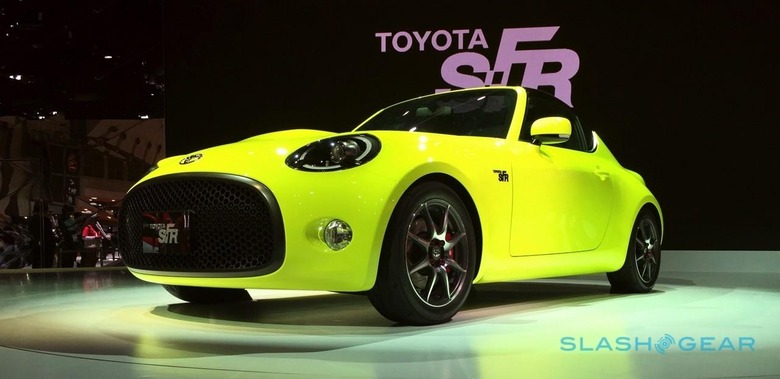 Toyota may have been pushing its eco-friendly hydrogen powered Mirai of late, but that doesn't mean it's forgotten fun. The company has taken the wraps off a new coupe concept, the Toyota SR-F, at the Tokyo Motor Show this week, a diminutive and almost playful model that harkens back to tiny Japanese sports cars of yesteryear.
In fact, aside from it being a hard top not a convertible, you could argue that the SF-R is the spiritual successor to the MR2, which Toyota last produced in 2007.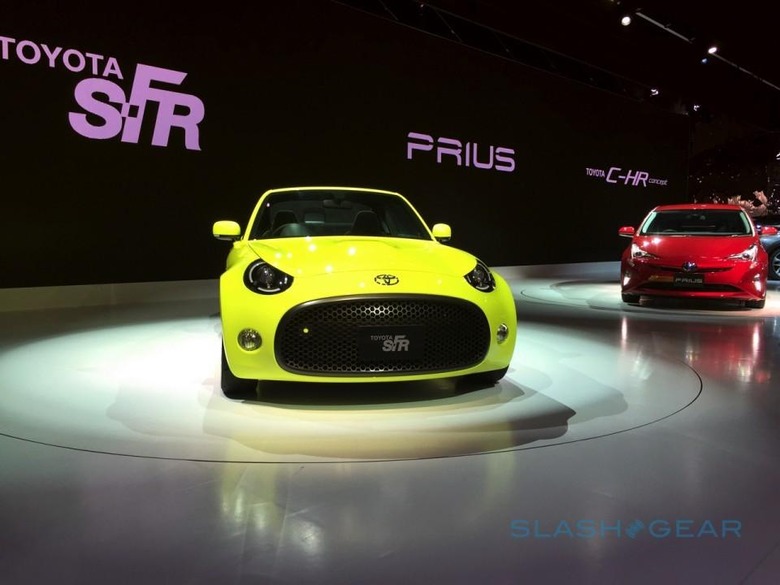 At just over thirteen feet long and five and half feet wide, the low slung little coupe seems ideal for compact Japanese streets. All the same, Toyota claims it can seat four inside.
It's also a whole lot more cheerful than the current FR-S, sold under the Scion brand in the US, but like that car the SF-R concept is front engined and rear-wheel drive.
A manual six-speed transmission is envisaged, and while engine options aren't being discussed, something this small could easily get away with a 1.5-liter and still not suffer if, as Totota promises, weight balance and suspension geometry are spot on.
NOW READ: 2016 Miata first-drive
Production plans? Toyota is tight-lipped, unfortunately, but if the price was right we could see the SF-R being popular in Japan and Europe particularly, not to mention bringing an interesting challenge to Mazda's MX-5 Miata.