Toyota's next-gen GR Super Sport Concept heralds future super sports car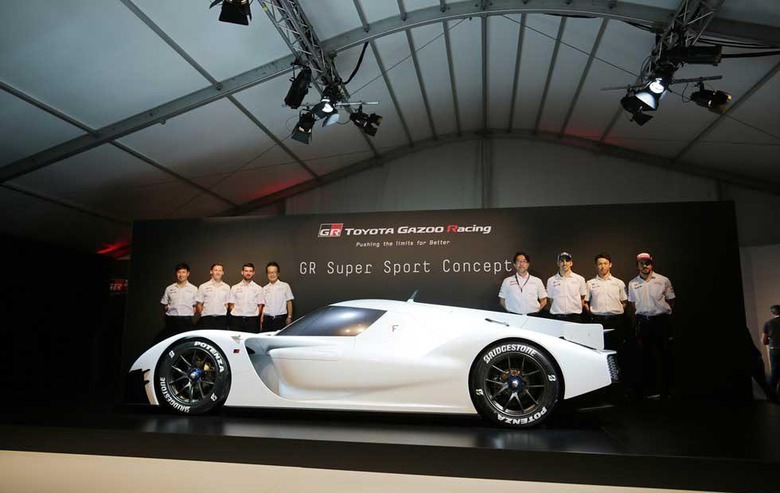 The car you see here looks a lot like the racing cars that Toyota fields in the FIA World Endurance Championship (WEC). The car is the GR Super Sport concept and was first premiered at the 2018 Tokyo Auto Salon and is described as a next-gen hypercar with hybrid-electric technology. The hybrid electric tech in the car is something honed and tested in the WEC over the last six years.
GR Super Sport Concept gets power from a twin turbo V6 engine with the Toyota Hybrid System-Racing (THS-R) integrated. The gas engine and hybrid system combine for 1000 DIN hp. The car shares its powertrain with the TS050 Hybrid LMP1 race car.
Toyota says that it started the project for this car because it believes that creating a super sports car that delivers the same appeal as the TS050 Hybrid racing car adds to the Toyota involvement in WEC. The best part is that Toyota says that soon customers will be able to get behind the wheel of the GR Super Sport Concept.
The concept car twin turbo V6 is a direct injection unit that displaced 2,400 cm cubed. It rolls on 18 x 13J wheels front and rear shod with 330/710R18 tires. Those tires are clearly branded Bridgestone Potenza and look like racing tires.
There is no indication of when the concept might turn into a production car other than the "near future" quip. Here's hoping that the production version of this car looks identical to the concept because that car is dead sexy.
SOURCE: Toyota