Toyota unveils Prius endurance racecar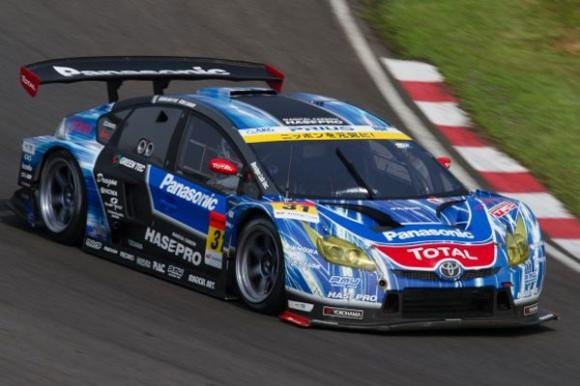 One of the things that you never really expect to say in the same sentence is Prius and racecar. Toyota designs its Prius specifically for fuel efficiency, not for speed or performance. At least Toyota doesn't design the Prius streetcar for performance, the Prius endurance racing car on the other hand is made to go fast.
Toyota calls its new Prius racing car the world's fastest Toyota Prius. The car is a GT300 spec racing car that debuted last year in Japan in the 2012 Super GT series. The car hit the track again last weekend at the Okayama, Circuit in South Japan. It's very strange to see a Toyota Prius racing against the likes of Audi, Lamborghini, McLaren, Porsche, and other racecar and sports car brands.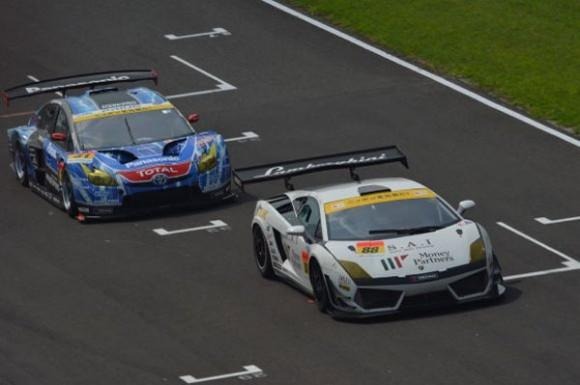 There's very little similarity between this racing spec Prius and the road going car other than a slight similarity in the profile styling. Rather than using the street cars 1.8-liter engine, the racing car uses a 3.4-liter V8 race engine. That V-8 engine delivers its power to the rear wheels using a sequential manual gearbox. The racing powertrain does use the original Hybrid Synergy Drive electric system using a slightly larger lithium-ion battery pack sourced from the Prius+ MPV.
The V-8 engine under the hood of the racing spec Prius is the same engine that Toyota uses in some of its other racing vehicles. However, the V-8 engine was detuned to meet the regulations of the GT300 class. Toyota's racing car uses all sorts of aerodynamic features to improve downforce including a carbon fiber front splitter, rear diffuser, and a large rear wing. The racing car also has wider wheel wells and arches to handle fat racing tires.
[via Toyota]