Toyota Unveils Futuristic Shuttle For The 2020 Tokyo Olympics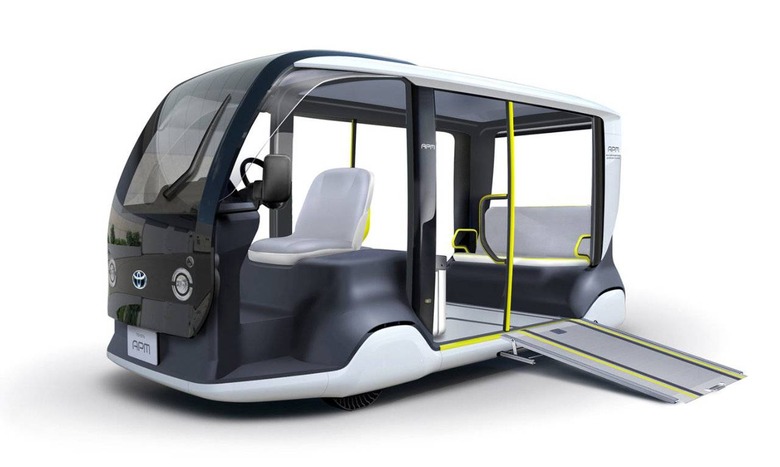 Toyota has introduced its new 'Accessible People Mover,' a shuttle featuring a futuristic design that will transport visitors during the 2020 Tokyo Olympics. Referred to as the APM, this vehicle was designed specifically for the Olympic Games, offering staff and visitors a last-mile transportation option that'll take riders to venues and events. The vehicle resembles a large, futuristic golf cart.
The vehicles will be put to use in a variety of ways, including transporting athletes and staff to the Games, as well as visitors who have accessibility issues, families with small children, pregnant women, and others who may not be able to easily walk the distance between venues. The APM will be used during both the Olympic and Paralympic Games.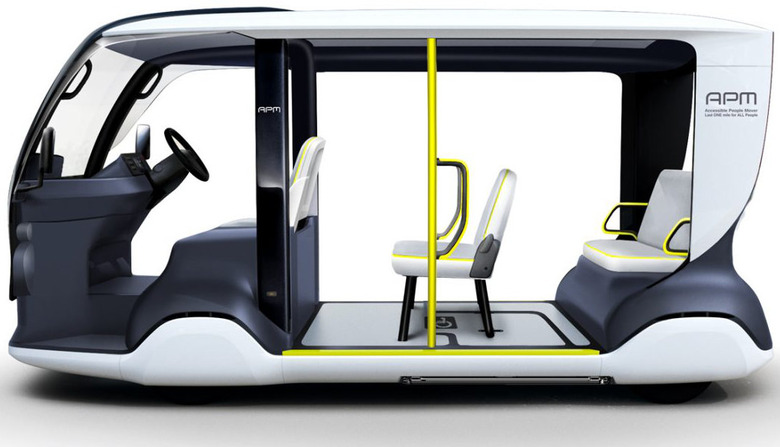 Around 200 of these people-movers will be deployed during the Games, including at non-event sites that are officially part of the Games like the Olympic Village. The vehicles each feature three-row seats, as well as folding seats that make space for wheelchairs. There's even room for a stretcher.
The APM Basic Model is an EV capable of traveling short distances at slow speeds; this will be used in places where there are many people, such as the large main grounds. This type of APM will be used for attendees, athletes, staff, and will be operated by a centrally-placed driver.
A different 'Relief' model has a design that makes it possible to transport a stretcher with room for two relief staff workers near it, offering a readily available way to move someone who has experienced an accident or who has a medical issue. It's unclear what plans Toyota may have for its APM EVs after the Games are over.