Toyota robots to let people enjoy the Tokyo 2020 Olympics in a new way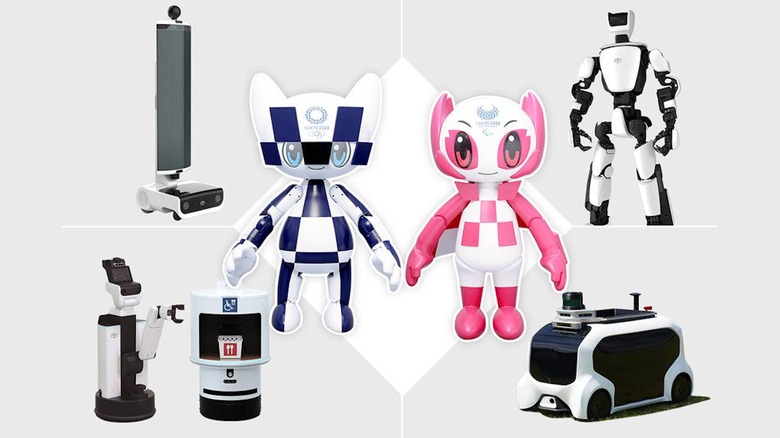 Japan is most famous for its sushi, anime, and, of course, robots so it's only natural that those will have a big presence in next year's biggest international sports events. It's also not surprising that Toyota, who has branched its robotics out into the mobility market is playing a big role in mixing the 2020 Olympics and robots. Don't expect giant mechas and Gundams, though, as Toyota's army of non-frightening robots will work to let people experience the event in a unique way, even from afar.
Toyota has been making and using robots for quite a long time now but until recently, that has mostly been limited to robots used in manufacturing cars, like robot arms. Of late, however, the company has been making and employing robots and mechanical devices to help people with mobility problems or even increase the capability of well-abled people.
Toyota is now putting those robots for the enjoyment of those who wish to experience the 2020 Olympics but can't, either because of distance or disability. The T-TR1, for example, features a near-lifesize screen and a camera on top to establish video communication between two parties even from great distances. For those attending the event, the Human Support Robot (HSR) and Delivery Support Robot (DSR) will help less able audiences get to their seats or deliver goods to them.
Quite interesting is the T-HR3 Humanoid Robot that is designed to be remotely controlled by a spectator in distant locations. The T-HR3 will copy the movements of a mascot robot in a remote location in real-time while providing image and sound feedback. It can even high-five players in the event on behalf of a remote viewer.
There's also a robot for kids, actually two. The Miraitowa and Someity mascot robots will delight younger audiences with movements and visual feedback. It could help entertain children and onlookers while also raising awareness for Japan's big event next year.