Toyota releases sneak-peek of the Lexus advanced active safety research vehicle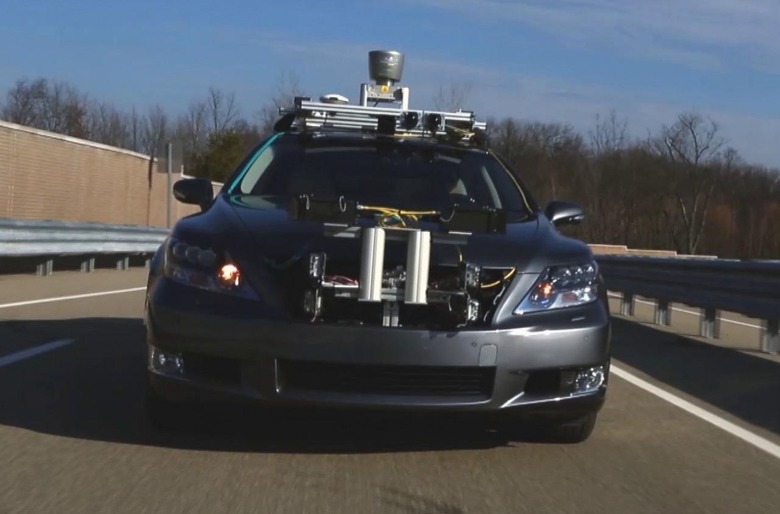 On December 20, Toyota announced that it will show off its advanced active safety research vehicle on January 7, one day before the CES 2013 tech event. To get enthusiasts ready, the company has just released a sneak-peek of the car with promises of more to come during the press event it has scheduled for Monday. You can check out the video after the jump.
The vehicle is designed to "explore the use of autonomous technologies and high-level driver assistance systems" that pertain to Toyota's Integrated Safety Management Concept. The video is little more than a 5-second tease, but gives us a nice glimpse of the vehicle in all its decked-out charm driving down the road.
[vms d24649a4a920fc53d956]
Judging by the looks of things, the vehicle is adorned with an autonomous driving system, congruent with the company's plans to show off that autonomous technology next week. The equipment allows the car to be aware of its surroundings, such as the guard rail seen in the video, and operate accordingly. The vehicle upon which the contraptions are perched is the Lexus LS 600h.
More details will be available on Monday, when Lexus's Vice President and General Manager Mark Templin will introduce the technology, research, and other information we can't wait to hear. We'll be covering CES 2013 next week, and will certainly keep an eye out for the latest information on Toyota's system. Be sure to check back regularly for the latest updates.