Toyota recalls RAV4 EVs over faulty Tesla-supplied components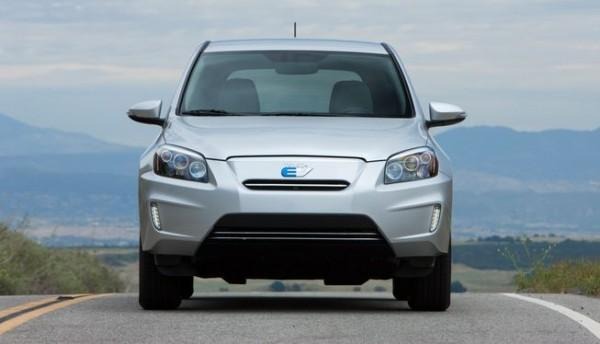 Toyota has announced plans for another recall this year, this time to fix an issue resulting from components supplied by Tesla Motors, the auto maker has announced. The RAV4 EVs are the only model affected by this, and a software issue in the propulsion system is pegged as the root cause, potentially resulting in the affected vehicles shifting themselves into neutral — something that'll make the car stop accelerating, and could cause a crash depending on the driving situation when this happens.
The information comes from Bloomberg, which is reporting that Toyota built approximately 2500 cars in conjunction with Tesla Motors over a three year period of time. Components supplied by Tesla, however, are said to present a software flaw that can cause the neutral gear shifting. Toyota no longer produces this particular EV, and it has previously shifted its focus away from Tesla as it works on other things.
As with other recalls, owners of these affected RAV4 EVs will be notified when the recall is officially underway, and the components supplied by Tesla will be fixed by dealerships as part of the recall. There aren't further details at this point about when, exactly, the recall is set to take place, nor what Toyota plans to do to fix the problem.
Earlier this month, Toyota recalled about 110,000 cars, including some of the regular RAV4s, partly to fix issues with the electric power steering assist, which could go out and leave drivers with manual steering — something that makes the wheel considerably harder to turn, and could result in a crash if the driver isn't able to effectively control the steering with the electric assist.
SOURCE: Bloomberg