Toyota recalls Avalon sedans due to potential fires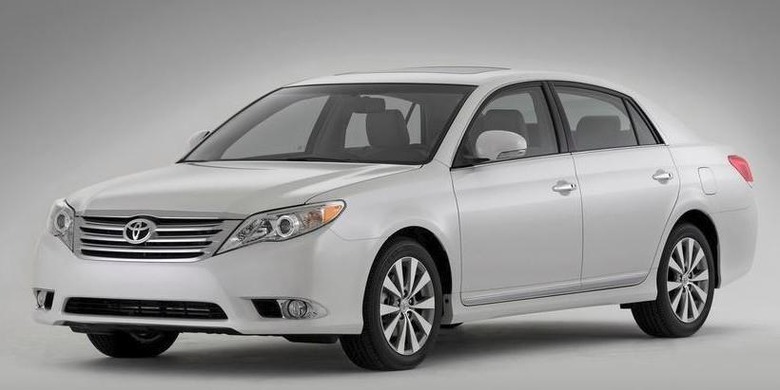 As the first month of 2015 nears its end, Toyota has slipped in a recall of its own, this one being over the same potential risk we've seen cited in other recent recalls: fires. In this case, some 2011 and 2012 model year Avalons located in the US will be recalled. The reason revolves around the subwoofer's wires in particular, which could end up shorting out in certain situations, cause the unit to overheat, and then possibly catch on fire.
The recall was announced yesterday, with Toyota saying that it'll be recalling about 52,000 sedans over the fire risk. The issue is the possibility that items placed in the trunk could touch — and subsequently move — the subwoofer's wires. If those wires touch the subwoofer's metal frame, the resulting short circuit will cause it to get hot. That heat, then, could cause something to catch on fire.
Those who own the affected models will be notified by Toyota once the recall gets under way, after which point the cars can be taken to dealers to have the issue repaired. Before that happens, though, owners can go to the dealer to have the subwoofer disconnected until the fix is ready.
This isn't Toyota's only recall this month. Earlier in January, the auto maker recalled approximately 5,000 of its Prius V cars, the reason being due to the potential calibration issues with the occupant classification system in the front passenger seat. In that case, it was possible the air bag wouldn't deploy if the car wrecked.
SOURCE: The Detroit News