Toyota FT-Open Concept Teases GT86 Drop-Top Plans
Toyota has whipped the wraps off of its FT-Open concept, a compact cabrio set to make its official debut in Geneva next week, and testing the waters for a potential topless GT86. The concept uses a soft-top, rather than the more fashionable folding metal roof, meaning it can keep its 2+2 layout, while the GT86's two-liter, four cylinder "boxer" engine pushes out power through either a 6-speed manual or what Toyota claims is the world's fastest paddle-shift auto, spitting through gears in 2/10ths of a second.
The production coupé's MacPherson strut front and double wishbone rear suspension has also been carried over, along with a 13.1:1 power steering ratio for more rapid turns. At roughly 200bhp, the FT-One isn't the most powerful drop-top we've seen, but Toyota argues that the car as a whole is more lively than rivals, with the compact engine low-slung to help keep the center of gravity down, closer to the road.
That's not to say the FT-One is a finished product. Toyota says it's using the concept as a test bed, not only to see how the public reacts – a big factor in whether a production version gets the green light – but to fettle things like how not having a solid roof affects chassis strength and other factors.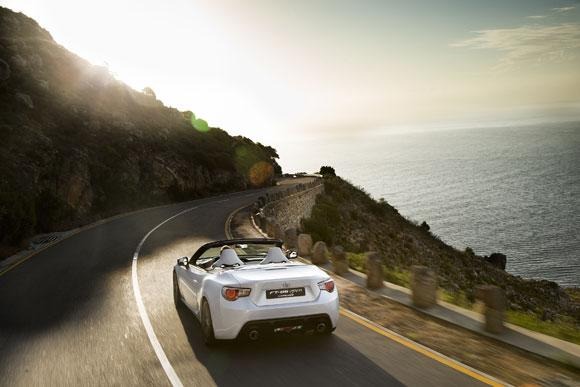 The company's work will be made easier by the fact that the GT86 was designed with a cabrio version in mind from the outset: the coupé has frameless doors, for instance, which means Toyota won't have to worry about fixing rigidity problems there, and the soft roof still gets a glass rear screen. Door lock reinforcements will be used to reduce torsional twist, and Toyota will be looking at how to preserve the GT86's driving style given the FT-One drops the center of gravity even lower.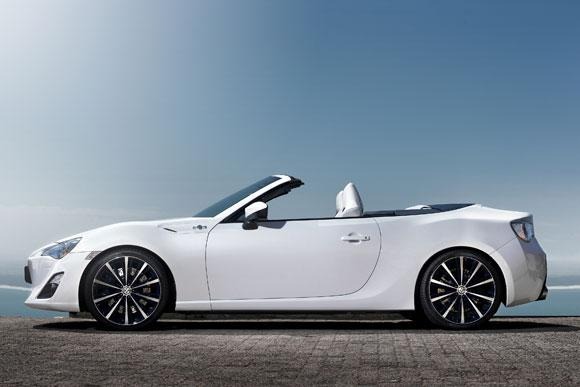 Inside, there's a custom-finished cabin with perforated white leather and navy-blue seating, and golden yellow accent stitching. There's also a rather fetching milled metal iPhone holder, though we're not entirely convinced by what looks like an aftermarket-fit radio.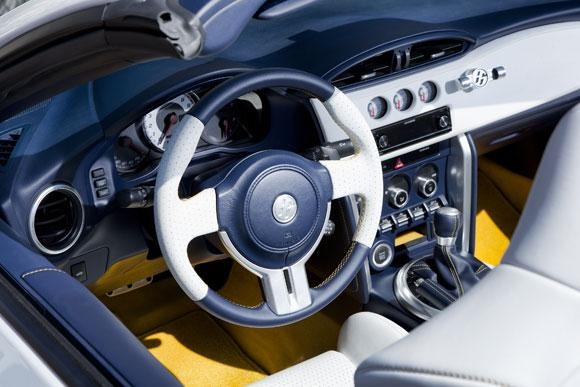 Toyota will bring the FT-One concept along to the Geneva motor show, kicking off on March 5.