Toyota C-HR Concept Crossover Could Come To Market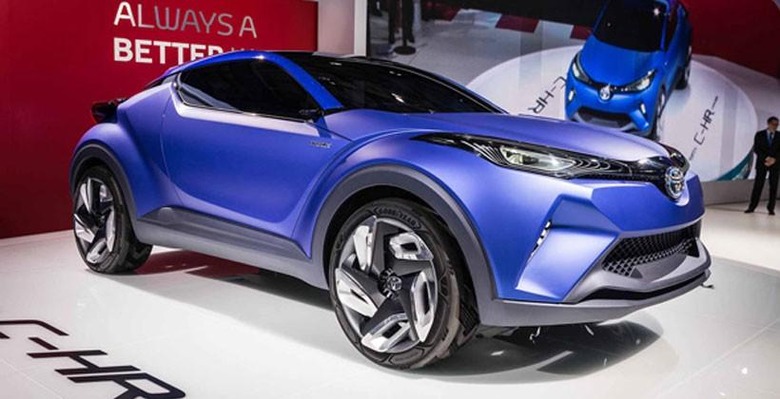 Toyota has been making some very cool concept cars over the last few years. With the coolest of the concepts, auto enthusiasts always hope that the cars will eventually come to market. Toyota has unveiled its latest concept car at the 2014 Paris motor show and that concept is called the C-HR Concept.
Toyota says that the concept shows a new type of crossover vehicle that Toyota would like to bring to market. The crossover looks like a rally car and is a two-door vehicle that sits higher off the ground than your typical car.
The CH-R Concept is meant to be a combination of compact packaging and agility aimed at active urban drivers. That is essentially the same market that Nissan targets with the Juke, and does quite well with. The concept has an advanced full hybrid powertrain and excellent handling and control according to Toyota.
There is no indication of when the car might come to market. However, Toyota is clear about aiming the vehicle at European drivers. It's hard to bring a car to market for one specific region of the world due to design and production costs, so odds are if the car goes into production it will be a world vehicle.
SOURCE: Toyota