Toyota Aqua hybrid debuts in Japan to fight Honda Fit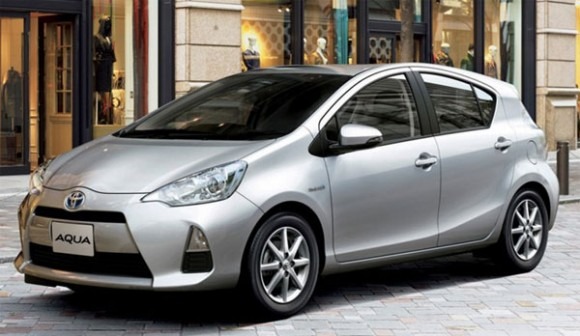 Toyota has launched a new hybrid car in Japan that is aimed at the Honda Fit. The hybrid is called the Toyota Aqua in Japan and when it makes its way to the US the hybrid will be called the Prius C. The car will hit the US as a 2013 model. Toyota is claiming some really big fuel economy figures for the car at 83mpg. That is on par with some EVs that are out there.
The car is also inexpensive with a price in Japan working out to $21,793 in the US. In Japan, the car racked up 83mpg on the JC08 test cycle and 94mpg on the official 10-15 test cycle. The car has a small 1.5L 4-cylinder engine under the hood with 72hp. The car uses an electric motor rated at 45kw giving the vehicle a combined power output of 98hp.
The small car will accelerate from 0-60 in 10.7 seconds. The battery inside the car is a nickel metal hydride pack. Toyota hopes to sell 12,000 Aquas monthly at home. The car will come in three versions dubbed the L, S, and G. The high-end version will sell for $23,756. There will be a TRD sporty version of the Aqua too with a body kit, lowered suspension, larger wheels and more.
[via Insideline]