Toyota and Softbank tie up for self-driving car services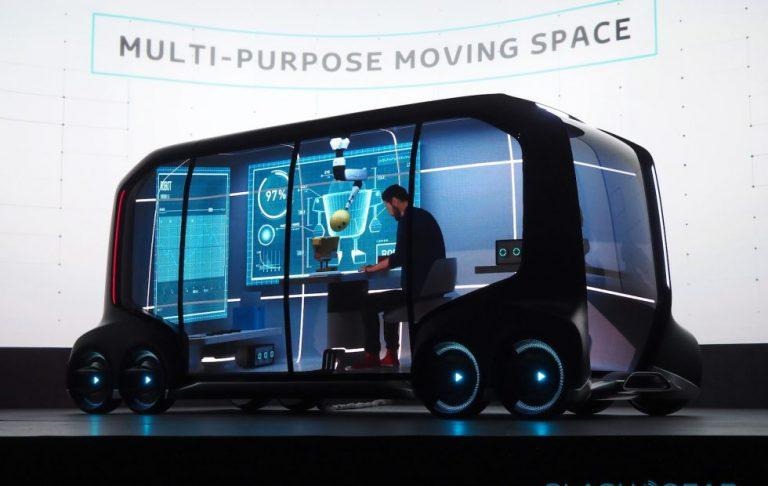 Toyota is the biggest Japanese automotive manufacturer and Softbank is one of the biggest tech firms in the country. The two firms have announced they have tied up to develop a platform that will allow the operation of self-driving vehicles. The duo sees these vehicles being used as mobile shops, hospitals, and other services in the future where fewer people control their own vehicles.
Both Toyota and Softbank have massive coffers that will be used to share costs associated with the development of the platform. Both also have expertise in automotive tech needed to make the tie-up payoff in the end. Initially, the joint venture will be funded with 2 billion yen, which is about $17.5 million. Softbank will own a bit over half the venture, the exact percentage isn't specified.
Initially, the venture will focus on Japan only, but it will eventually go global. Softbank CTO Junichi Miyakawa will be the CEO of the new venture. He noted that a goal is to help people with limited access to transportation. Under the partnership, work will be done to develop Toyota's e-Palette concept that was announced earlier this year.
That platform consists of hardware and software that Toyota plans to use to operate convoys of self-driving and multi-purpose vehicles. Those vehicles can be used for a variety of needs, including pay-per-use mobile restaurants and hotels.
The joint venture will be called MONET, said to be short for mobility network. The goal is to roll out the autonomous driving service using e-Palette by the second half of the 2020s.
SOURCE: Reuters