Toyota and Samsung to team on smartphone connected car solution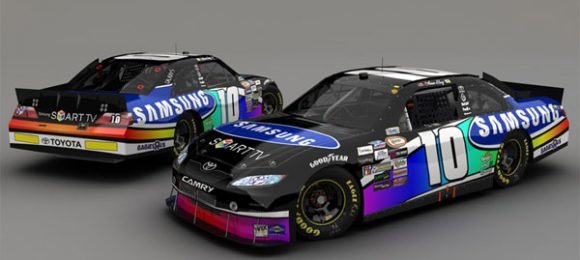 Car companies are teaming more and more with technology companies to bring new features and more tech inside the vehicles they produce. This is a good or bad thing depending on which side of the distracted driving debate you fall. Some think more tech in cars is an opportunity for more distraction, and more accidents. Others think that more tech inside a car can help reduce distracted driving. Samsung and Toyota have announced at Mobile World Congress that they are teaming up to create a smartphone connected car solution.
The two companies are working on a Samsung Car Mode Application in car solution to connect Samsung smartphones to the Toyota vehicle infotainment system. The integration will allow for a number of enhanced connectivity and multimedia capabilities inside the vehicle along with Internet services. The Car Mode Application will leverage safety using UX (User Experience) voice control tech.
UX is the voice command technology that's embedded within smartphones and allows advanced functionality, navigation, and location-based services with voice control. Voice control has turned out to be a big deal in vehicle technology with many of the largest automakers embracing voice control technology. Samsung and Toyota plan to start the commercialization of the product in Q2 2012. One development for the solution will include a system using MirrorLink, which is apparently a rear-view mirror with voice control tech inside.