Touchscreens Found On 10% Of All Notebook Shipments In Q1

Touchscreen laptops appear to be rising in popularity as the newest data from market research firm DisplayBank says that touchscreen notebook shipments have jumped 51.8% during Q1 2013 compared to the previous quarter. A total of 4.57 million touchscreen laptops were shipped during the quarter, making up 10% of all notebook shipments during Q1 2013.
Throughout the entire Q1 2013 quarter, a total of 46 million laptops were shipped, so 4.57 million touchscreen variants certainly isn't a lot, but with a healthy increase from the previous quarter, touchscreens in laptops are becoming more popular than ever. Most likely, the number of these kinds of laptops will only increase in the future.
Specifically, manufacturers like Lenovo, Acer and ASUS have set higher targets for themselves to achieve over 20% of touchscreen market share, which could be quite achievable, but it's really only up to consumers who want to adopt touchscreens in their laptops. We already know Apple thinks that people don't want them, but a 51.8% increase says otherwise.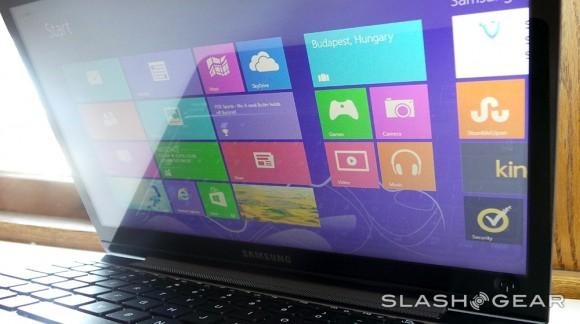 Much of the adoption of touchscreen technology in laptops is thanks to Windows 8, which includes a touchscreen-friendly start screen that you can swipe and navigate around using your fingers. Of course, the new operating system hasn't received a lot of compliments lately, and its adoption rate is slightly slower than what Microsoft or PC makers were expecting, but most OEMs have added touchscreen laptops to their repertoire due in part to Windows 8.
Plus, as laptop prices get lower and lower, touchscreen laptops will become more affordable. Right now they're quite on the pricey side, with a decent machine running over $1,000, but former Intel CEO Paul Otellini says that touchscreen laptops will break the $200 barrier in the near future, so the technology could eventually become the norm.
VIA: Tom's Hardware
SOURCE: DigiTimes