TouchPal keyboard for Windows 8 brings gesture typing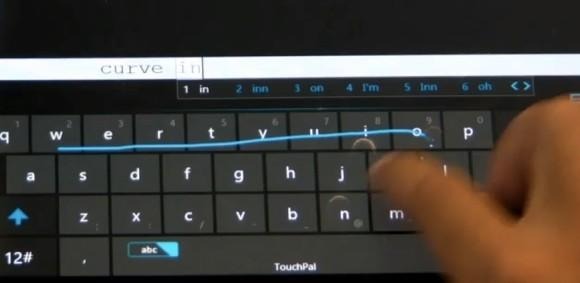 When it comes to gesture based typing we often think of Android. Some of the apps for Android include Swype, TouchPal and now the default keyboard in Android 4.2. But on that note, it looks like TouchPal has recently released an app for another platform — Windows 8. The one catch, the keyboard is not yet available from the Windows Store. UPDATE: This app is now available in the Windows Store – go out and grab it!
You can however download TouchPal for Windows 8 directly from the TouchPal website.The keyboard is available for free and brings features including the ability to switch back and forth between swiping and typing. There is also something that you don't get with the default keyboard — the ability to split the keyboard in two. You can get an idea of this in the video below, however it is just how it sounds with the keyboard splitting between the G and the H keys.
Those familiar with gesture based typing already have an understanding as to how this works. For those new to this concept, you basically just tap the first letter in the word and then without lifting your finger you just swipe through the remaining letters. This makes typing on a touchscreen a bit easier and in some cases a bit quicker. Plus, you can also worry a bit less about mistyping and misspellings as the app has predictions. We have not tested enough to back this up, however TouchPal is touted as being able to save about 60 percent of keystrokes.
All that said, there does appear to be some issues with the installation process at the moment. Reports coming from the xda-developers user forums note that the installer appears to be in Chinese. The good news is that if you click your way through the installation process, you will be able to adjust and set the default language back to English. Those interested can download the keyboard directly from the TouchPal website.
[via Liliputing]