TouchDiva is little known touchscreen entertainment device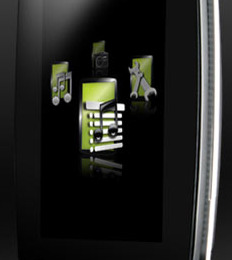 Usually when a product is approaching its launch date, you'll hear a bunch of information about it. That is, a slurry of marketing info and such will leak out and the hype process begins. But that hasn't been the case with the TouchDiva.
This device features a 15.4-inch touchscreen and it is intended to be installed in your home. And just by paying a $13 monthly fee, you gain access to any music you want to enjoy. Apparently, the major music companies, including EMI, Warner, Sony-BMG and Universal have signed onto agreements for the device as well.
Based out of a Danish manufacturer, the TouchDiva features two 125W ICEpower amps,
an on/off switch and a reset button. It's a pretty plain device on the outside, but it has an understated appeal. The anticipated price is $1,100 and it is believed to be going on sale on December 1st.