Total Recall Game available for Android and iOS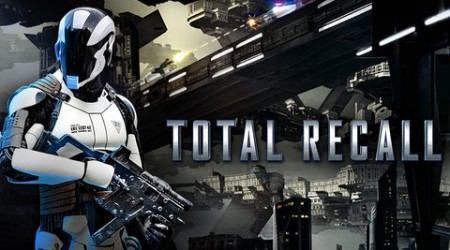 The Total Recall Game just launched on Android and iOS to mark the upcoming feature film based on a remake of the 1990 movie with Arnold Schwarzenegger. The new movie is expected to have a different plot compared to the original, and the first-person shooter game will follow the same storyline as the remake.
Gamers who decide to download the app will play as the film's main character (Douglas Quaid) and will play by fighting their way through New Asia while traveling to the Earth's core in a mission to search for the "ultimate truth." The game is said to feature cutting-edge 3D environments taken right out of the film and features comic book-style scenes for each mission. As you continue to make your way through the game, you gain the opportunity to use several different weapons to shoot your enemies.
The game has intuitive touch controls and currently features eight missions with seven more to come. The new film isn't scheduled to come out for about another week, but the game is now available to purchase from both the iTunes App Store and Google Play for $1.99.