Toshiba's Satellite Radius 12 is a laptop-tablet hybrid with 4K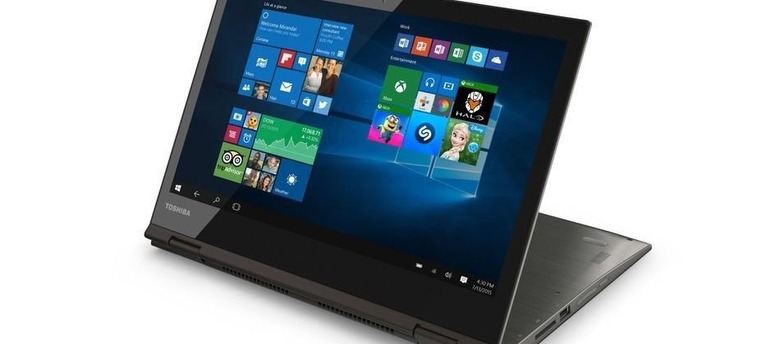 At the IFA trade show in Germany today, Toshiba pulled the curtain back on its Satellite Radius 12 convertible, the latest in its line of laptop-tablet hybrid devices. Right off the bat, the killer attraction is the 12.5-inch display sporting 4K, combined with a thickness of only 0.6 inches and a weight of just 2.9 pounds. Those familiar with Lenovo's Yoga line will recognize the hinge that turns the device from a standard laptop into an upright-standing tablet.
The Windows 10-powered hybrid comes with a display option of either Full HD (1920 x 1080) or 4K (3840 x 2160), with the former getting up to 8 hours of battery life and the latter up to 6 hours. Inside users will find Intel's new 6th-gen Core processors, up to the i7, along with up to 8GB of RAM.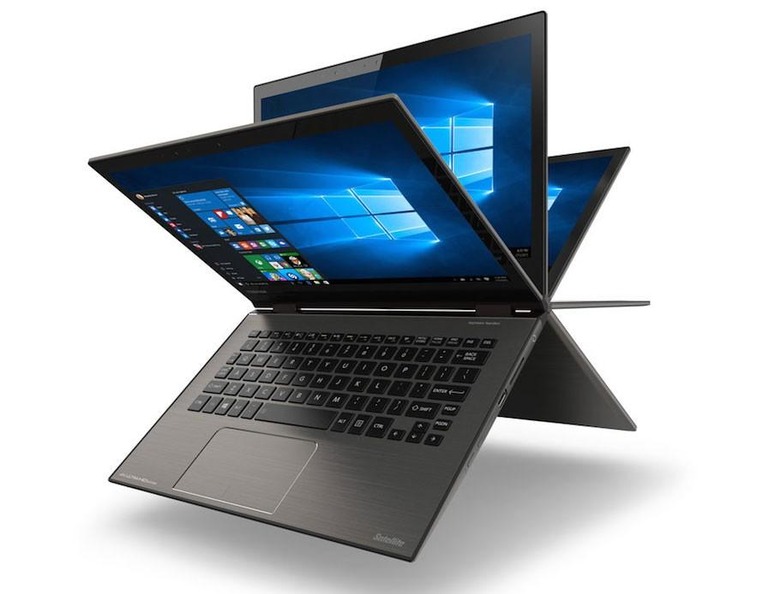 Storage comes with up to 512GB SSD, and along with a single USB Type-C port, Toshiba has included two standard USB 3.0 ports and a HDMI output.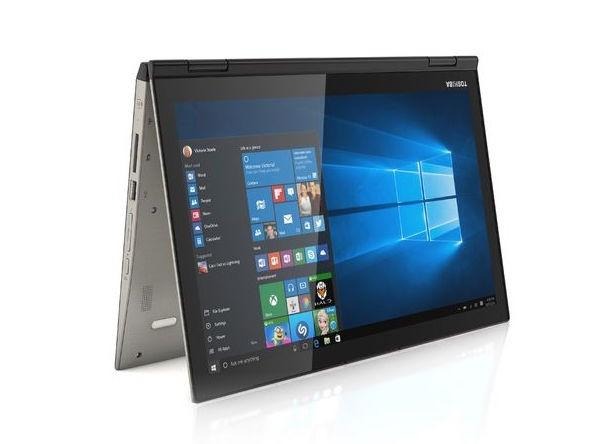 As an added bonus, the Satellite Radius 12 takes advantage of Windows 10's new Window Hello feature, a facial recognition technology that lets users log in with just their face via an infrared camera. Toshiba hasn't revealed pricing details, but says the hybrid device will be hitting the US in the fourth quarter.