Toshiba's new Satellite S, C, and L series cover all bases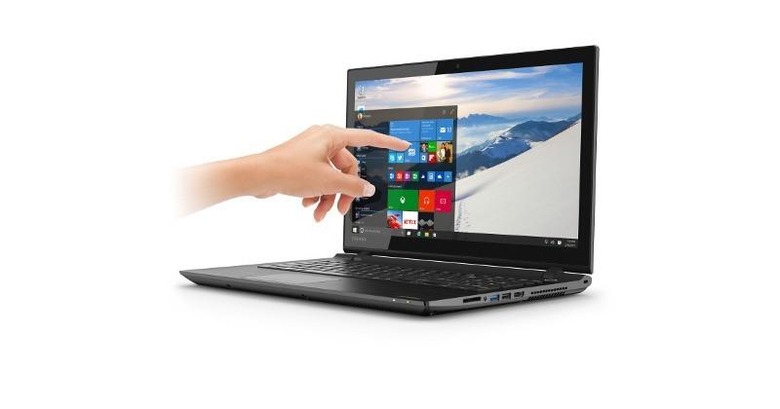 In time for those preparing to get back to school, Toshiba has unleashed a flood of new 2-in-1 computers and laptops to help get schoolwork, and work, done. Of course, laptops are not just for students. In fact, Toshiba's new Satellite family members cover a variety of users and use cases, ranging from the high-performance S series, to the budget-friendly C line, to the entertainment-oriented L laptops. All run Windows 8.1 at launch but are designed with Windows 10 in mind. In fact, all of them have a dedicated Cortana key to give easy access to the smart assistant.Toshiba Satellite S Series: "Super"
The S series was designed with power and performance in mind. Geared for power users, multimedia makers, and even gamers on the go, the Satellite S touts the latest 5trh gen Intel quad or dual core processors inside, with space for up to 16 GB of RAM. Storage is delivered in either a 2 TB hard drive or a combination 1 TB HDD and 128 GB SSD. Coming in 15.6 and 17.3 inch sIzes, the laptops' display range from 1600x900 HD to 1920x1080 Full HD to 3840x2160 4K Ultra HD. A mobile NVIDIA GPU is optional for those who need the graphics prowess of these chips.
The Satellite S series doesn't only boast display and graphical prowess. Audio is also a key feature. Aside from TruTalk dual array microphones that delivery quality voice input for Cortana and Skype, the laptops' stereo speakers flaunt the names of Harman Kardon and DTS. The S series is a high-end laptop and it also shows in its design, with a brushed sculpted aluminum body that is only an inch thick and weighs less than five pounds.
The Toshiba Satellite S will debut on July 29, coincidentally the launch of Windows 10 as well, with a starting price of $719.99 for the 15.6-inch model and $874.99 for the larger 17.3-inch.
Toshiba Satellite C Series: "Cost-efficient"
Though this line aims for the sub-$500 mark, the Satellite C doesn't stand for "cheap". Running on Intel or AMD processors, assisted by up to 8 GB of RAM, these budget-friendly laptops have enough muscle to get you through normal computing needs, like word processing, web browsing, emails, video binging, and even some casual gaming. The laptops also come in 15.6 and 17.3 inch models, both with HD resolutions, though the 15-inch can also be configured to include a touchscreen. Storage maxes out at a 1 TB hard drive. The laptop runs WIndows 8.1 out of the box but is ready for Windows 10 next month. Like the S series, it touts TruTalk dual-array microphones, perfect for Cortana.
The Toshiba Satellite C will come earlier, starting next week 21st June and will have a price tag starting at $394.99.
Toshiba Satellite L Series: "Listen"
Standing somewhat between the two, the new L series was designed to deliver a holistic multimedia experience, with a heavy focus on an aspect neglected by most: the audio. For this, Toshiba worked together with popular audio accessory maker Skullcandy as well as DTS to equip the L laptops with a richer listening experience. Naturally, it comes with a custom profile that works best with Skullcandy speakers and headphones.
A good multimedia computer, however, also needs the muscle to deliver that content. This is provided by a choice of latest gen CPUs from Intel or AMD, helped by up to 16 GB of memory. To make room for your media content, the laptop comes with 1 TB of storage, while 802.11bgn or ultra-fast 802.11ac Wi-Fi delivers content that you have stored in the cloud. Also in two sizes, the displays are sadly Full HD only, though Toshiba's TruBrite technology promises to make up for that. To match its more artistic bent, the L series comes in a Satin Gold finish and thin design that stand at less than an inch.
The Toshiba Satellite L will arrive in two phases. The 15.6-inch configuration will come first on June 21 along with a $529.99 price tag. The 17.3-inch model arrives July 29 and will cost only a bit higher at $569.99.