Toshiba's 55-inch glasses-free 3D TV primed for retail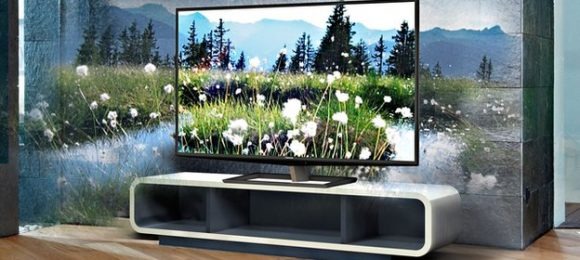 Toshiba is bringing its glasses-free 3D TV technology to stores outside of Japan, where the product line first launched in 2010. The company has taken the last couple years to increase the display size and make it suitable for a larger mass market. There are a lot of barriers right now, including an unproven consumer interest in 3D technology, but Toshiba hopes to ignite that.
The two glasses-free 3D TV sets Toshiba launched two years ago were 12-inch and 20-inch models. They were also incredibly expensive for the size, and even in Japan there was very small demand for TVs of that size. In addition, there were numerous reports about poor video quality if viewers didn't look directly head-on at the display.
Now, the technology has evolved in a huge way. Toshiba doesn't expect its new 55-inch model to be the next big blockbuster, but it will without question be a flagship launch for the glasses-free 3D industry. What can you expect to pay for this bad boy? It will have a retail price of more than $10,000. It should be available in some markets by the end of the year.
[via BBC]