Toshiba WERAM1100 fitness tracker joins the wearable race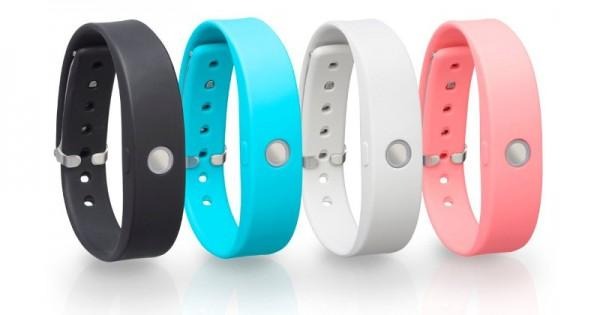 Wearables might be the growing fad, but not everyone is interested in jumping on the smartwatch bandwagon just yet. With a goal of trying to keep people healthy while still enticing them with its tech products, Toshiba is entering the wearables market with the WERAM1100, a smart fitness band that closely follows the motto of keeping things simple.
Truth be told, there is really only one sensor on this smart band: an accelerometer. No heartrate sensors, no GPS. Not even an LCD or LED display to tell you what's going down. In short, nothing to distract it from trying to do what it does best, keeping track of your activities and pushing that data to a partner smartphone for later perusal and analysis. It's not alone though, as many sports trackers eschew the tendency to throw in everything including the kitchen sink for a more dedicated and focused approach.
To that extent, this Toshiba fitness band is able to measure many physical activities, like steps taken, calories burned or distance traveled. And like many of its contemporaries, it can also monitor sleep states and patterns, which seems to be a growing area of interest these days. The WERAM1100 is, however, smart enough to determine those activities on its own, so that you won't have to manually switch to sleep monitor mode, for example, before bed time.
The "smart" part of this wearable, of course, comes via its link to a smartphone running a special app. Toshiba doesn't explicitly mention which platforms are supported, but it wouldn't be hard to imagine at least support for iOS. Connection is made via Bluetooth and the band supports both version 3.0 and the energy-efficient version 4.0 of the standard. With the app, users will be able view their stats in graph form as well as upload other information that the tracker can't get by itself, like calories consumed and photos of meals. Setting up the fitness tracker also happens from the app, where users can set the band to vibrate when certain steps, calories, or distance targets are achieved. It can also function as alarm, just not as a clock display.
The Toshiba WERAM1100 boasts of a battery that can last 2 weeks before needing a recharge, which can then be done via a USB cable. Exact waterproof ratings aren't given but Toshiba claims it has the equivalent of IPX5/IPX7 grades. The fitness tracker is available in color choices of black, light gray, smoky pink and blue-green, but those wristbands are sold separately so owners can mix and match depending on their mood or fashion sense. The WERAM1100 will be available for online orders in Japan via Amazon and Yahoo Shipping, with orders scheduled to head out starting August 20. No price details or international availability have been disclosed.
SOURCE: Toshiba