Toshiba TransMemory Pro USB 3.0 Flash Drive writes at 205MB/s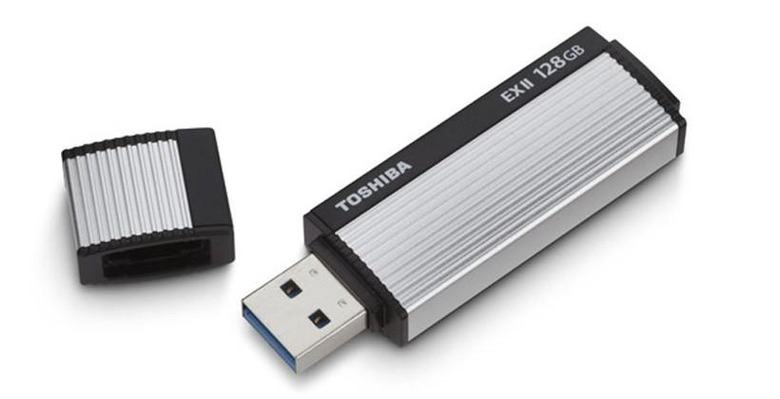 Toshiba is big in the storage device market. That might not be the first thing we think of when we hear the Toshiba name, but the company has a range of storage devices. One of the new products in that storage line is the TransMemory Pro 128GB USB 3.0 flash drive. The drive offers fast reads and writes with lots of capacity for your digital files.
The flash drive connects to a USB 3.0 port for the best performance, but will be backwards compatible with USB 2.0 for use on machines lacking the newer port. It features integrated security software and encrypted password protection.
The drive has read speeds of up to 222 MB/s and write speeds of up to 205MB/s. That means that it will be able to transfer large files quickly to and from the PC. The drive also supports public and private partitions that can be password protected.
Being able to password protect private files is a big deal in the business world where a lost spreadsheet can spell disaster. Toshiba's Transmemory Pro USB 3.0 flash drive will work on Mac or Windows computers. Those not needing the $199.99 128GB version can get a 64GB flavor for $129.99.
SOURCE: Toshiba