Toshiba to launch 3D TV needing no glasses this year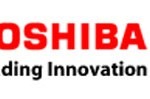 Certainly one of the biggest things that is preventing the adoption of 3D TVs by many consumers is the fact that you need glasses to view the 3D content. The glasses most sets need are the active types that are ugly, uncomfortable, and expensive.
Toshiba is reportedly set to launch the industry's first 3D TV that will need no glasses for viewing and the set is said to be coming later this year. The details are scant at this point, but a few facts are being offered by the AFP.
Toshiba is apparently coming to market with three new models that will not need glasses in time for Christmas with the sets costing "several thousand dollars" according to a source cited as Yomiuri Shimbun. Toshiba has offered no official statement on the TVs.