Toshiba TG01 has USB Host, cross-platform social networking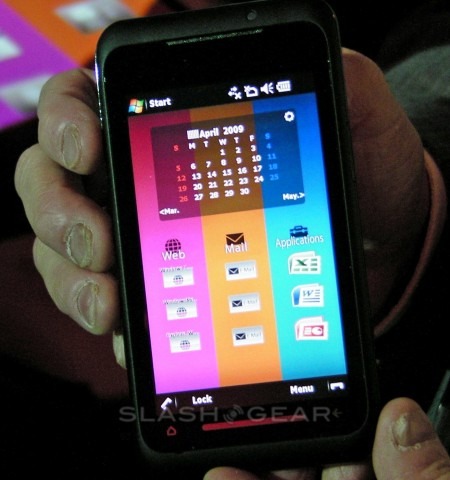 Toshiba's TG01 Windows Mobile smartphone is almost ready to launch in Germany, and a few more details regarding the slimline handset are emerging.  Not only have O2 and Toshiba partnered with Nimbuzz to put their cross-platform social networking app on the TG01, but USB Host support has been confirmed.
The latter means that, with an accessory cable, users will be able to plug peripherals like a keyboard and/or mouse into their TG01, converting it into a netbook-style laptop.  Since the TG01 has a vast (for a smartphone) 4.1-inch 800 x 480 display and 1GHz NVIDIA Snapdragon chipset, that's not such a laughable prospect for mobile workers.
As for Nimbuzz, that brings both IM and social networking sites together onto the smartphone, with a homescreen icon for easy access.  It's probably not as slick – or integrated – as HTC have managed with their latest UI developments (TouchFLO 3D Manila 2.5 and HTC Sense), but Windows Mobile needs all the help it can get.
[vms 6fa44e1ed0ff613f563b]
[vms 3c29048673252e490f73]