Toshiba TCM9518MD Dual Camera module records images and depth data at once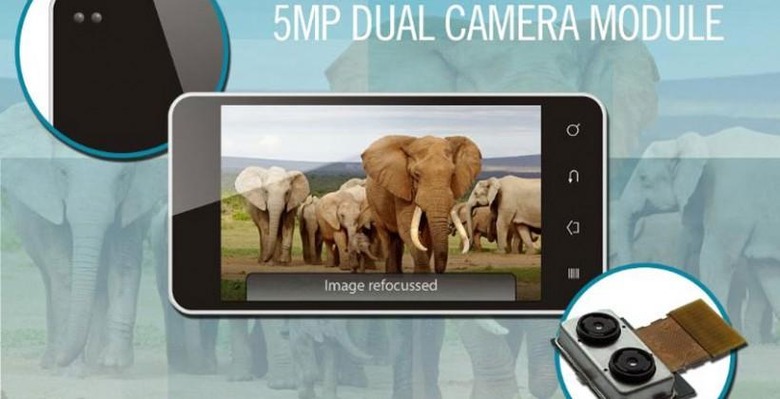 Toshiba has unveiled a new camera module at CES 2014 that is aimed at smartphones and tablets. The camera module is called the TCM9518MD. It is the first module that is able to simultaneously output recorded images and depth data.
The TCM9518MD uses dual camera modules and a companion LSI chip that allows the module to give the user deep focus images with the foreground and background along with all points in between in focus. The result is an image that the user can refocus and defocus after it is taken.
The TCM9518MD uses twin 1/4-inch optical format 5MP CMOS camera modules. The dedicated LSI chip is able to measure and append depth data to the objects in the image. The LSI is also able to generate 13MP images by scaling up the images taken by both of the 5MP cameras.
The result is a camera model lower in height than conventional 13MP camera modules. The TCM9518MD is sampling now for $50 per unit. There is no word on when smartphones and tablets using the camera will be on the market.
SOURCE: Toshiba