Toshiba Satellite U925t Ultrabook goes slide-out Windows 8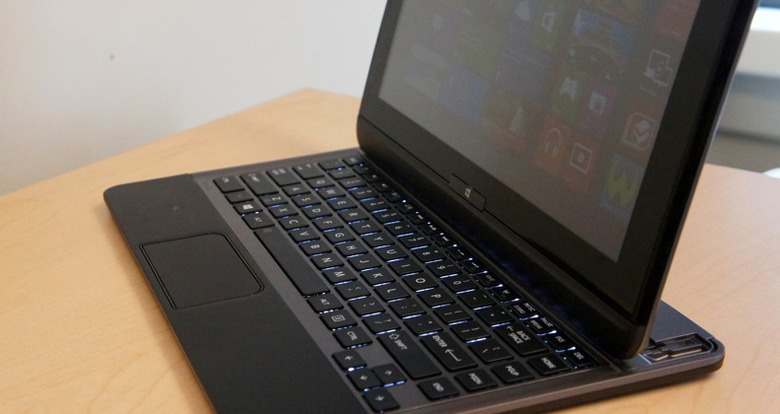 The folks at Toshiba have revealed the U925t Ultrabook complete with a slide-out screen and Windows 8 ready for action at IFA 2012. This device works with Windows 8 complete with touchscreen excellence under a pant of Gorilla Glass. This device will be appearing for just a bit more than $1000 USD sometime near the end of October – more than likely the 26th of the month, for reasons you might already know.
This setup weighs in at just over three pounds and is just about 0.8 inches thick. You'll have a backlit keyboard as well as an extremely quiet overall set of hardware bits – you wont be hearing too much clacking here. There's a camera on the back of this device with unspecified quality tied to a single bulb LED flash and up front there's another shooter made specifically for video chat.
This machine has two USB 3.0 ports, HDMI out, a headphone jack, physical volume rocket, display rotation lock, and a beast of a processor inside. Toshiba packs a 3rd gen Intel Core i5 processor with Intel HD 4000 graphics paired with a 128GB SSD. You've also got Intel's Wireless Display technology ready to rock and Toshiba has added Desktop Assist for those of you out there not entirely confident enough to just jump in headfirst with Windows 8.
This machine's display is 12.5-inches diagonally and makes use of such lovely Toshiba apps like Toshiba Central, Book Place, and Toshiba App Place – each of these also working as a Live Tile in Windows 8's touch-loving launcher.
[Image via Engadget]