Toshiba reveals new Canvio 1TB pocketsize external HDD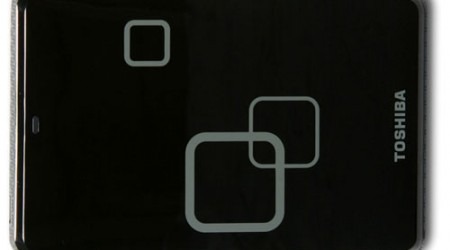 Toshiba is a big name in the electronics world with all sorts of devices from cameras to computers and storage products. The company has filled out its storage line a bit more with the introduction of the Canvio portable hard drive this week.
The Canvio is a small HDD with up to 1TB of storage space that is sized for the user to be able to carry in a pocket. The drive is offered in five different colors and four different capacities from 500GB to 1TB. The HDD connects to the computer via USB.
It ships with backup software installed called NTI BackupNow EZ that offers step-by-step restore functionality of data on the drive in the event of a computer crash. The 500GB drive sells for $119.99, the 640GB sells for $139.99, the 750GB Canvio Plus goes for $159.99 and the 1TB drive is $199.99.