Toshiba REGZA HDTVs with integrated HDD or USB storage outed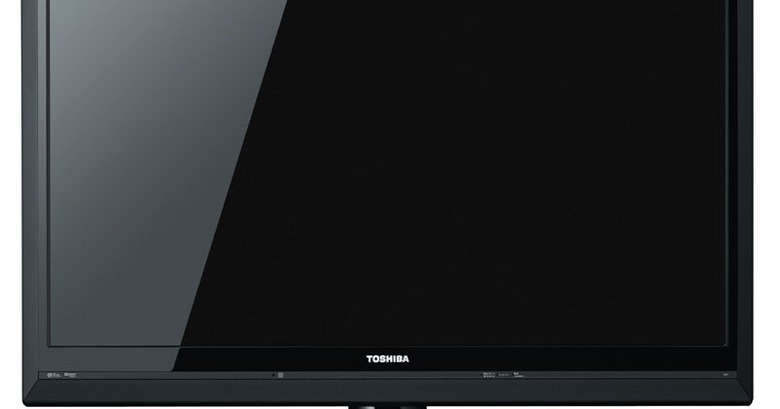 Toshiba Japan have updated their REGZA HDTV range, with select models supporting USB hard-drives or coming with 500GB of storage built-in.  The Toshiba REGZA R1 series – made up of 32-, 37- and 42-inch sets – and REGZA H1 series – made up of 32- and 37-inch sets – each have a USB port and Full HD resolution (bar on the 32-inch models, which get 720p support).  Meanwhile there's also the entry level Toshiba REGZA A1 series, with 19-, 22- and 26-inch models all offering 720p HD resolution.
The REGZA R1 HDTVs use IPS panels complete with a special enhanced gaming mode for smoother play.  There's also DLNA streaming support, four HDMI ports, various PC and analog inputs, plus two 10W speakers.  The REGZA 32R1 is due on April 30th, priced at 130,000 yen ($1,393), while the REGZA 42R1 and 37R1 will arrive in early June priced at 230,000 yen ($2,465) and 180,000 yen ($1,929) respectively.
As for the REGZA H1, they have 500GB HDDs built-in, with IPS displays, DLNA streaming support and the same sort of connectivity as the R1 series.  The REGZA 37H1 and 32H1 will arrive in early June, priced at 200,000 yen ($2,143) and 150,000 yen ($1,607) respectively.  Finally, the REGZA A1 series get two HDMI ports, TN panels and no USB recording support; they'll drop in early August, priced at 90,000 yen ($964), 75,000 yen ($804) and 65,000 yen ($697) for the 26A1, 22A1 and 19A1 respectively.
[via AV Watch]