Toshiba Qosmio multimedia notebook range updated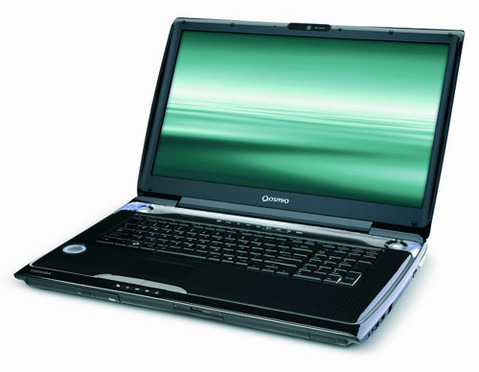 Toshiba has rolled out its latest updates to the company's multimedia-heavy Qosmio range.  Top of the list has to be the new G50-series, which is the first to feature the SpursEngine processor (as seen with the PS3's cell processor), here under the Quad Core HD Processor banner, for some serious media grunt.  Toshiba are quoting 10x faster video transcoding with the G50-series than a standard notebook from its stables, courtesy of the SpursEngine and NVIDIA GeForce 9600M GR 512MB graphics.  Storage options range up to 500GB space, and there's Harman Kardon stereo speakers and subwoofer to go with the 18.4-inch widescreen display.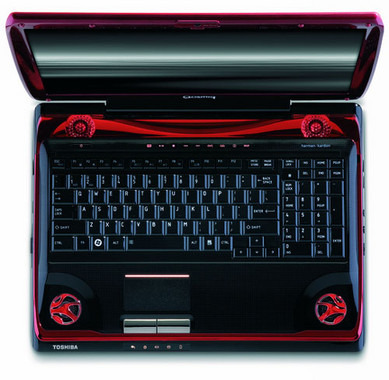 Elsewhere, the Qosmio X305 goes slightly smalled with a 17.1-inch widescreen display.  Visuals are handled by NVIDIA's GeForce 9800M GTX with 1GB of memory, while everything else is taken care of via a dual-core Intel Core 2 Extreme CPU.  400GB of storage is made of up two 200GB drives, and there's still room for 5.1 Harman Kardon surround sound speakers and subwoofer.  Ostentatious gamers are going to love the X305, as long as they can stomach the flaming red paint scheme.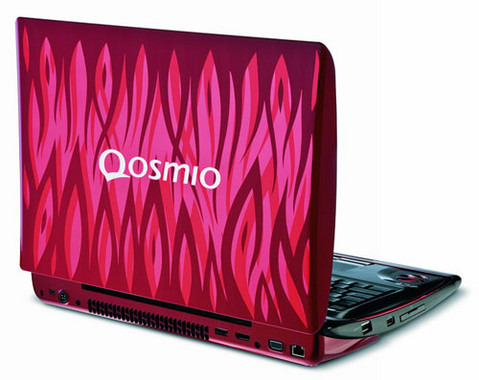 Finally, the F50-series trades a little power for extra portability, and while you'll have to make do with a 15.4-inch display and GeForce 9700 GTS graphics there's a GPS receiver in there to sweeten the deal.  Garmin-sourced software offers navigation and voice-prompts.  Harman Kardon have again stepped in to provide the audio.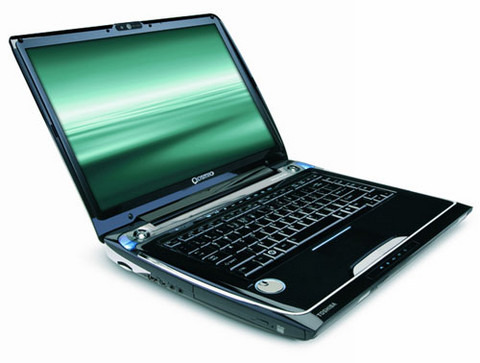 Each notebook has HDMI, eSATA and unspecified optical drives.  Touch-sensitive media buttons also show up, though presumably with the same poor light aiming issues as the M305 we tested recently.  The new notebooks will be available in mid-July, prices yet to be announced.