Toshiba Portégé Z20t offers a 2-in-1 detachable experience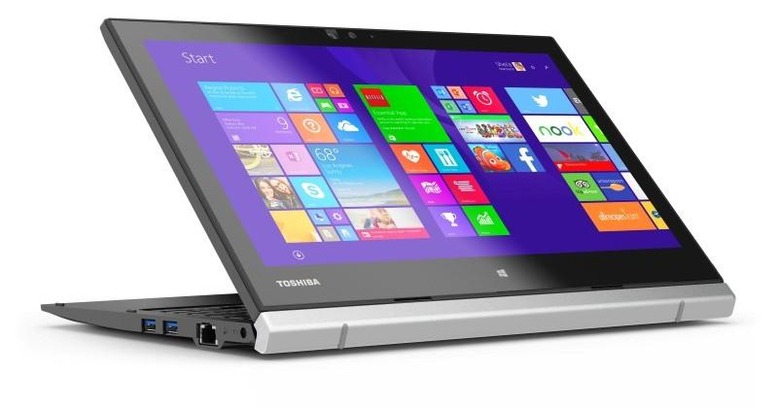 Joining Toshiba's new products at CES 2015 is the 2-in-1 Portege Z20t, a pen-toting tablet that transforms into an ultrabook with the use of a detachable keyboard component. The entire system is promised to be a mixture of sleek and lightweight while offering precise input via Wacom technologies and some features not entirely common on systems like this, such as a keyboard that is resistant to accidental spills. Despite its small size, this is no toy — the system covers all the bases, and comes with a price tag to match.
The Z20t features a 12.5-inch Full HD IPS display and an Intel Core M processor, able to run for up to 17.4 hours on a charge with a total weight of 1.6lbs (3.3 if you have the keyboard attached). The hinge can be rotated fully back, allowing for a variety of positions when in use; the display supports 10-point multi-touch, and there's the promise of wide viewing angles.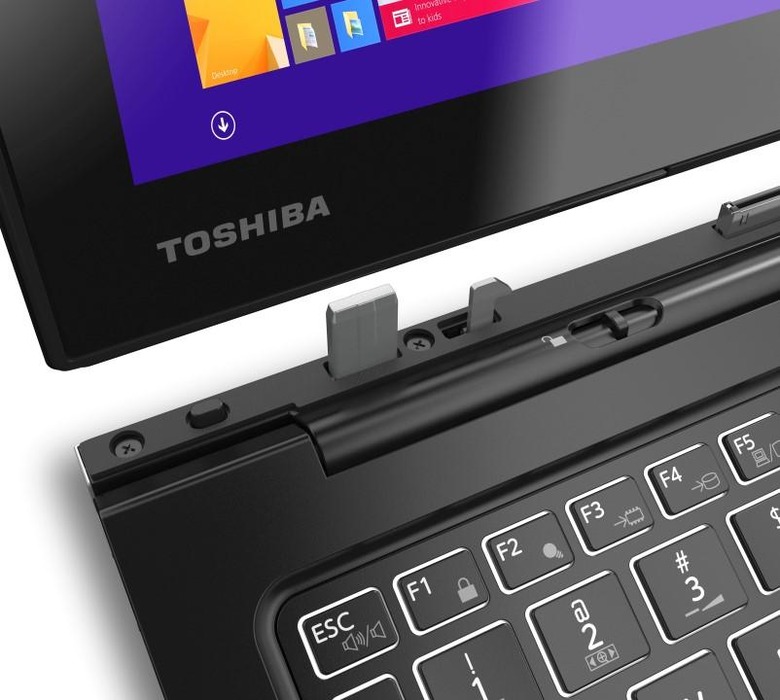 The display features both anti-glare and anti-fingerprint coatings, and is joined by a Digitizer Pen with Eraser, as well as a secondary "emergency" pen stowed away for when it is needed. The keyboard has an LED backlight, and there's also an Accupoint with dedicated buttons. Up to 8GB of RAM and 256GB of storage are available.
The Portege Z20t will be made available online and through various retailers later this month, and will have a starting price of $1,399.99 USD. Those who aren't interested in the keyboard and digitizer, however, will be able to pick it up starting at $899 USD.