Toshiba outs Camileo camcorders including Clip, X200, and X400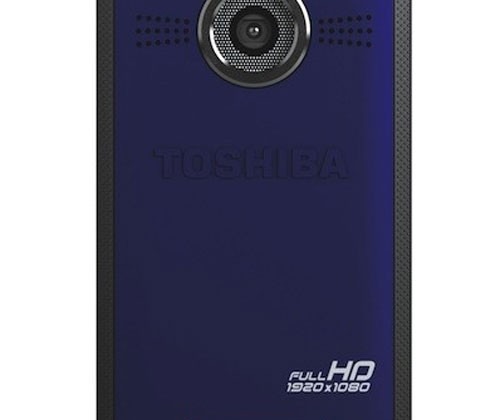 Toshiba has been offering its line of palm-sized camcorders for years now called Camileo. Three new camcorders in the line have been unveiled for the first time. One of the more interesting is the Camileo Clip, which is the camera in the photo below. The cam gets its name from the clip on the back that allows the user to clip it to things for hands free shooting.
Toshiba also unveiled the X200 and X400 camcorders. All three of the new camcorders can record in 1080p video resolution and use only SD cards to store the video. The X200 has 12x optical zoom and the X400 has 23x zoom. Price details are not offered right now, but the cameras are expected to land in Q4 for Europe. I would expect to see them in the US as well. The cameras record in 1920 x 1080 format at 30 fps in H.264 HD format.
The three cameras all have a 1.5-inch LCD and electronic image stabilization. The sensors are 5MP units and they can shoot still photos at up to 16MP resolution. The Clip has 10x optical zoom and all come with software for editing and uploading video. I suspect these will all be relatively cheap offerings.
[via NexGadget]