Toshiba now accepting pre-orders for Windows 8 PCs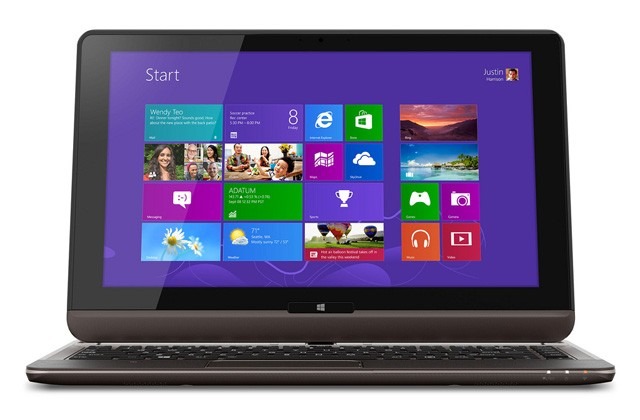 In a press release earlier today, Toshiba announced that it is now accepting pre-orders for its Windows 8 PCs, which will start shipping October 26th when Windows 8 is released. The company's Windows 8 PC array ranges from budget models to ultrabooks to gaming machines and desktops. Not interested in pre-orders? The devices will also be available in stores on the 26th.
The Windows 8 array is comprised of the Satellite S Series, P Series, L Series, C800 Series, U Series, the Qosmio X875, as well as two All-in-One desktop models, the LX815 and the LX835. According to the press release, the new laptops are Windows 8 optimized, featuring touchpads with Windows 8 gesture support and the Toshiba Desktop Assist utility, which is similar to the Start menu found in Windows 7. This utility is designed to help consumers who are new to Windows 8 adjust to the new layout.
The S Series Satellite S800 laptop offers SRS Premium Sound HD audio, up to 1TB of storage, USB Sleep and Charge, up to 8GB of RAM, an optional Blu-Ray player, and a brushed aluminum finish. Processor options include 3rd gen Intel Core options and AMD A-series Accelerated Processing Units, with an AMD Radeon HD 7570M graphics card option featuring up to 2GB of DDR3 memory. The 15.6-inch model starts at $699.99, while the 17.3-inch model starts at $749.99. The S955 model has similar offerings in a sub-1 inch body with a 15.6 inch screen, starting at $649.99.
Next up is the Qosmio X875, a machine for gamers with an Intel Core i7 processor, up to 32GB of RAM, and an NVIDIA GeForce GTX 670M with 3GB of GDDR5 discrete memory. The display is a 17.3 inch HD+ TruBrite panel, or, depending on your configuration, a 3D-ready 1080p HD display with NVIDIA 3D Vision 2 Kit with Lightboost. Price starts at $1,479.99.
Other models now available for pre-order include the P Series P800 (15.6" at $$799.99, 17.3" at $929.99), the L Series L800 ($579.99 to $629.99) and L950 (starting at $579.99), the C855 (starting at $379.99) and C875 (starting at $499.99), the U Series U925t (starting at $1,149.99), the U945 (starting at $699.99), and the U845W (starting at $1,049.99). The All-in-One LX815 starts at $699.99, while the LX835 starts at $849.99.