Toshiba NB205 netbook headed to U.S.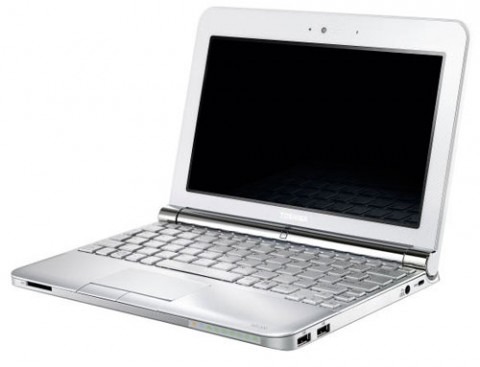 We've known about the Toshiba NB200 netbooks for quite sometime now. They've been available in Japan and Europe. However, it seems a redesign of this netbook series will be heading to the U.S. for the first time under the name NB205.
This updated netbook will feature a chiclet keyboard as an option and have a standard six-cell battery. Another cool feature is a USB port that will actively charge external devices even when the netbook itself it's powered up.
The design on this netbook is slimmer but still shares some specs with the original NB200 including 1GB RAM, a 1.66GHz Atom processor, Bluetooth and a 160GB hard drive. There will be several systems available including a base model, the NB205-210 in black for $350 and an upgraded version, the NB205-310 that adds the chiclet keyboard, and color options in pink, white, blue and brown for $400.