Toshiba MK4058GSX 2.5-inch drive hits 400GB - spins at 7200RPM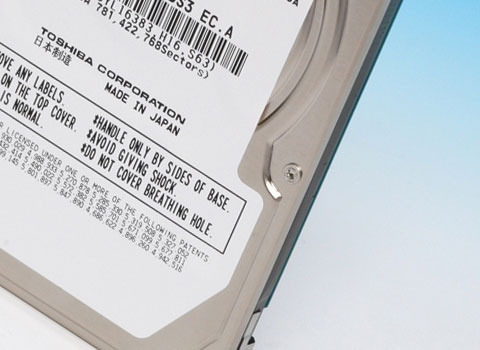 Toshiba has launched a new series of 2.5-inch high rotational speed (7200rpm) with capacities up to 400GB. The 400GB MK4058GSX uses two platters and Toshiba managed to reduce its noise level by 2dB compared to its predecessor.
While it features areal density to 477Mbit/mm2 (308Gbpsi), the MK4058GSX uses 20% less power Toshiba's current high performance drive MK3252GSX. Toshiba also claims that the MK4058GSX is its first halogen-free 2.5-inch HDD.
The new 7200RPM drive will also be available in capacities of 80GB, 120GB, 160GB, 250GB, and 320GB. Toshiba plans to ship these drives in August – no pricing detail was given at this time.
[via BIOS]