Toshiba LX815/LX835 all-in-ones feature Ivy Bridge and USB 3.0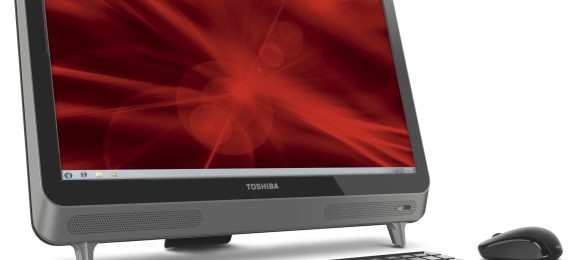 Toshiba has today announced two new products in their desktop all-in-one range, the 21.5-inch LX815 and 23-inch LX835. Toshiba seem to be trying to pack as much power into their products as possible while trying to hit attractive price points, and looking at what's on offer, they not doing a bad job at all. The PCs will come with 1080p TN displays, and feature the third generation of Intel Core processors, otherwise known as Ivy Bridge.
Both models will also have optional touchscreens with edge-to-edge glass, and recessed edges in order to hide ports. Toshiba will throw in a wireless keyboard and mouse too, so you'll be ready to go straight out of the box.
In terms of specs, there will be a range of Ivy Bridge processors, up to 16GB of RAM, 3TB of storage, two USB 3.0 ports, and four USB 2.0 ports. Both models will also have HDMI inputs, so you can use them as small televisions for gaming or movies. You'll have the option of adding a Blu-ray drive, as well as a TV tuner, if you want to create the ultimate media center.
Toshiba say that the 21.5-inch LX815 will start at $599.99, while the 23-inch LX835 will start at $879.99. Both are expected to be available during Q3, and should you want to pick one up, you'll have the choice of Best Buy, regular internet retailers, and toshibadirect.com.