Toshiba Launches Qosmio F40W Powerhouse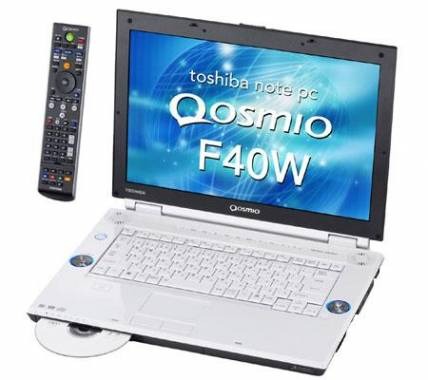 If you're looking for a good laptop that can not only handle whatever work you throw at it, but also has great media capabilities, look no further than the Toshiba Qosmio F40W.
The F40W has a 15.4" widescreen display, so lugging it around shouldn't be much of an issue. The 2GHz Core 2 Duo T7300 and a max of 4GB of RAM should be plenty to tackle the toughest of tasks. It also includes an Nvidia GeForce 8400M GS card with 128MB of memory, a digital TV tuner and a dual-layer DVD burner to keep up with your multimedia demands.
The Qosmio F40W should have plenty of power to suit your needs, but it does come at a price. It's available now direct from Toshiba for $2,134.
Toshiba Qosmio F40W notebook with Santa Rosa [via pclaunches]