Toshiba L635 Kids' PC Heading to Best Buy September 26th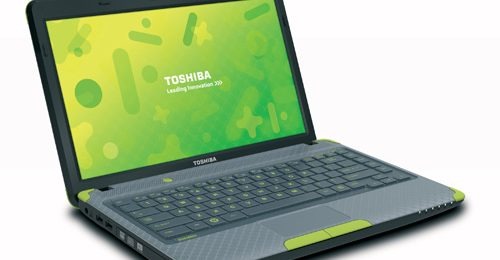 While Toshiba's Qosmio laptop may be for the PC gamers out there ready to spend some extra cash on their ultimate mobile gaming rig, the L635 Kids' PC is a tablet that's manufactured specifically for the kids out there in the world, looking to get their hand on a stylish design. The laptop is designed for the rigors of being "used" by those under the 10 year mark, and features a keyboard that can be wiped down repeatedly, which will hopefully keep it clean and spot-free even after the dirtiest of hands touch it.
The display is 13.3-inches, and while Toshiba nor Best Buy would get into the details of the upcoming laptop, they suggest that while it's light enough to carried around, it has plenty of features on the inside to make sure that the machine can run games and movies with ease. That includes 2GB of RAM, a dual-core Intel Celeron P4600 processor, a 250GB hard drive, and a DVD drive. The family orientation doesn't stop with the physical attributes, either, as Toshiba has made sure the software is family tuned, too.
You'll find Net Nanny pre-installed, as well as a kid friendly KidZui Web browsing application. And, included in the bundle, are two unnamed Disney movies, as well as a copy of LEGO Batman the computer game. Pricing is set at $499, but the L635 should be available in Best Buy stores beginning September 26th, for those interested.
[via Electronista]