Toshiba keen on Fujitsu's hard-drive business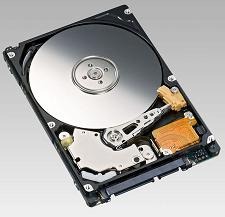 With Western Digital tipped to be negotiating with Fujitsu over acquiring the latter's hard-drive business, Toshiba has thrown its hat into the fray.  A Toshiba executive has told the Wall Street Journal that, if Fujitsu approached the company, they would consider putting in a bid of their own. 
Analysts expect Fujitsu to either break even or post a loss for their hard-drive business in their upcoming financial report, likely their motivation for exploring selling off the arm.  However Fujitsu are yet to comment on any possible or existing connection with Toshiba, suggesting that the Toshiba statement was speculative rather than a tip of an upcoming deal.
Toshiba is the sixth-largest hard-drive manufacturer in the world, with Fujitsu trailing slightly in seventh position.  Analysts have estimated Toshiba will post operating profits of 10 billion yen (approximately $95m) for the financial year 2008.
[via Electronista]