Toshiba in process of buying OCZ's SSD operation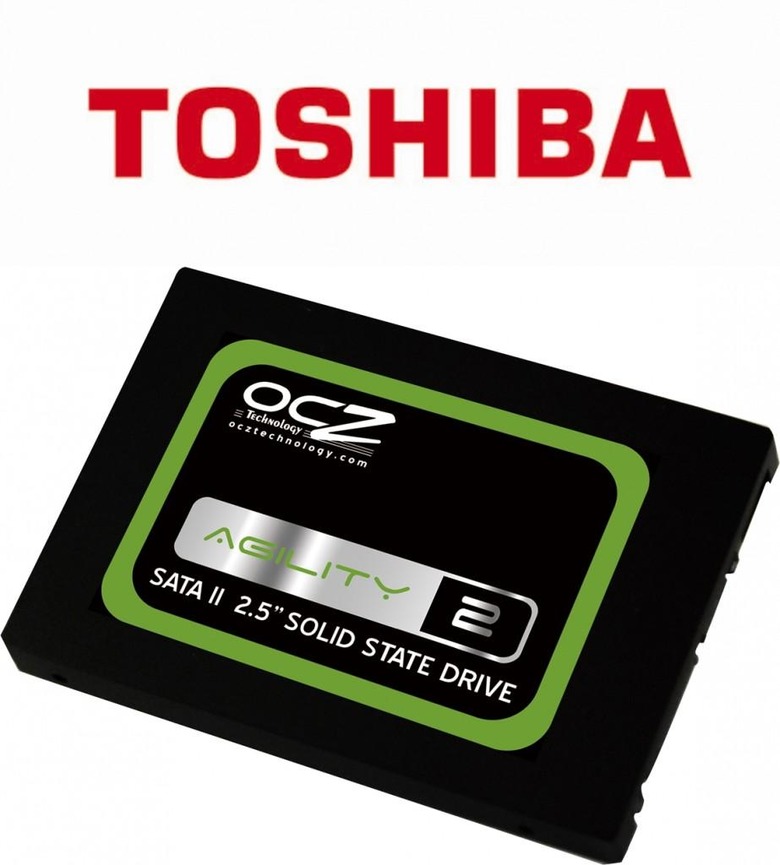 The Toshiba Corporation is in the process of buying up the better part of OCZ Technology, the maker of consumer and enterprise solid state drive (SSD) storage devices. OCZ last month filed for bankruptcy, having been unable to comply with its loan terms with Hercules Technology Growth Capital, Inc. The purchase price is $35 million and is being made through a bankruptcy auction process.
OCZ will continue to make SSDs for Toshiba. The company first got into the SSD business in 2011. Before that, it was known as a maker of RAM (memory) devices. The company, which has always had a tendency to switch technology focuses depending on which way the markets were going, was founded in San Jose, CA in 2002.
Tokyo-based Toshiba says the purchase will likely conclude in January 2014, if all goes well in the courts. The company explains:
The transaction will be completed through a sale and auction process pursuant to Section 363 of the U.S. Bankruptcy Code, and subject to approval by the bankruptcy court supervising OCZ Technology's Chapter 11 bankruptcy. If Toshiba is selected as the successful bidder, subject to court and other regulatory approvals, the company expects to complete the acquisition in January 2014.
OCZ CEO of Technology Ralph Schmitt says his company "looks forward" to the purchase. He says Toshiba's "necessary capital" and NAND expertise coupled with OCZ's controller chips will make for an "unstoppable force" in the market for SSDs.
SOURCE: Engadget