Toshiba GuideBook dual-screen tablet due June 2010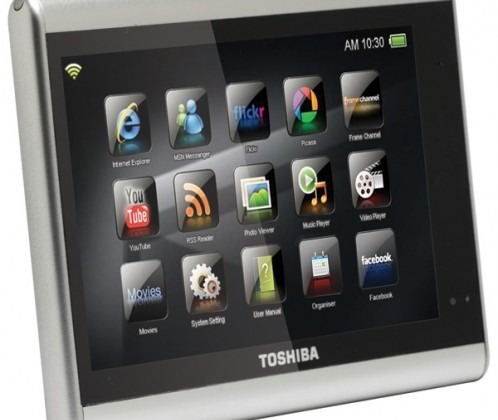 Details on Toshiba's tablet plans continue to trickle in, with the latest tidbit being a provisional name and some basic specs.  According to DigiTimes' sources, the Toshiba GuideBook will have dual 7-inch displays and be announced at the end of June 2010.
Previous leaks suggested that Toshiba had turned to Compal to produce the dual-screen tablet, which would run some form of Windows OS and use NVIDIA's Tegra chipset.  However this new report – credited to "market watchers" – suggests the Toshiba GuideBook will be designed and manufactured in-house.