Toshiba Canvio turns any external drive into a streaming hub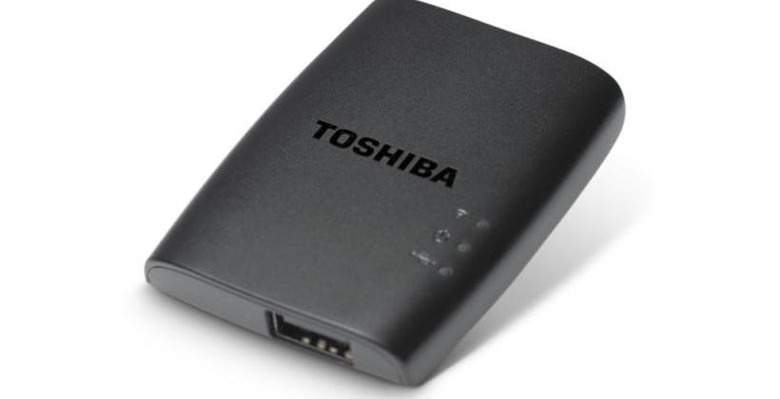 Realizing the growing need to have wireless access to data anywhere and everywhere, Toshiba has unveiled its Canvio Wireless Adapter. This small, pocket-sized device transforms any external hard drive that you might have into a your own personal cloud in a pocket.
Cloud storage is getting ubiquitous but there are still some benefits to carrying your own physical portable data storage with you. Access is almost instantaneous and doesn't rely on Internet bandwidth. You can have your data wherever you are, at any time you need it. And you are definitely sure of privacy and security, at least physically.
Of course, there are also disadvantages to relying on a physical medium, like the need for cables and a limitation to the number of simultaneous users, practically only one. While there might be external storage out there that features wireless connectivity, Toshiba's Canvio adapter means you don't have to replace what you already have.
Simply plug your external drive via the regular-sized USB port on one end and the micro-USB power adapter on the other side and you're good to go. The Canvio functions as both source and destination. You can give your mobile device an almost unlimited amount of storage space by uploading your files to the hard drive via Canvio. Alternatively, you can wireless access your data from the hard drive and even share access to up to eight devices simultaneously, which makes it perfect for collaborative work. It can even function as a streaming source so that you can watch videos or listen to music without having to go through the hassle of copying files to your mobile device.
The Toshiba Canvio Wireless Adapter is now available from Toshiba's online store as well as selected retail outlets. This device might cost you a bit, $79.99 based on Toshiba's suggested price, but the benefits might make up for it soon enough.
SOURCE: Toshiba