Toshiba Canvio Desktop External Hard Drive has up to 5TB of storage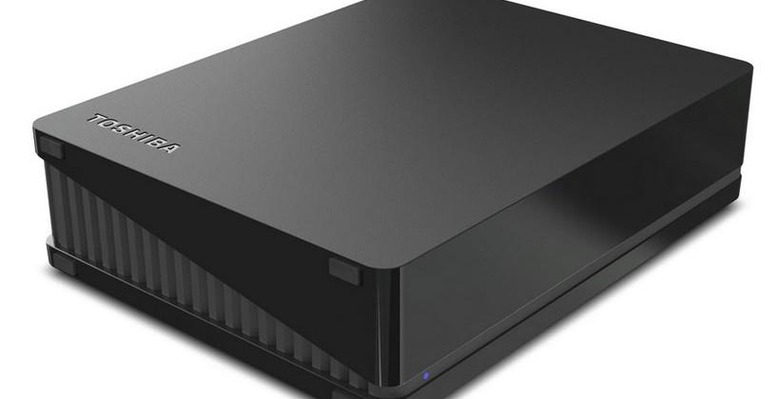 Toshiba has been in the storage market for a very long time with external and internal products for computer and notebook users. Toshiba has announced a couple new storage products including one high capacity external solution and an internal hybrid drive aimed at those looking to upgrade a notebook. Both of the products are available right now to purchase.
The first of the products is the Canvio Desk Desktop External Hard Drive. This storage device comes in two capacities with one offering 4TB and the other offering 5TB of space. Both versions of the external storage solution come with USB 3.0 interface making for faster data transfers to and from your home.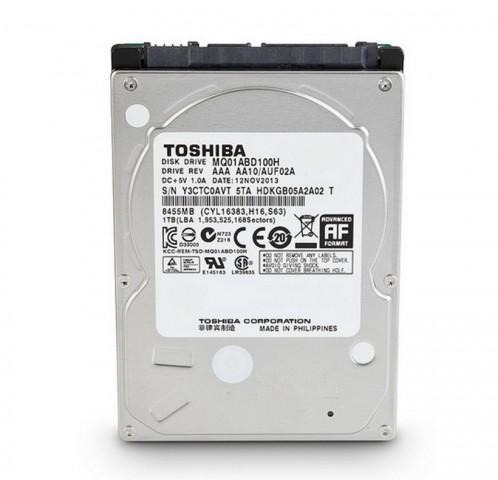 The external storage solution can be placed on a desk in horizontal or vertical orientations. It also ships with NTI Backup Now EZ software. The 4TB version sells for $249.99 and the 5TB version sells for $299.99. Along with the new external storage solution, Toshiba also has a new internal storage produce for notebook users.
The internal drive is a 2.5-inch solid State Hybrid drive that combines the best features of a HDD and a SSD into one product. The storage device has a SATA interface and uses NAND flash with the larger capacity of a normal HDD to deliver 1TB of fast storage. The 1TB version of the drive is offered for $179.99 with the 500GB version offered at $129.99.
SOURCE: Toshiba