Toshiba Canvio AeroMobile SSD wirelessly stores data from smartphones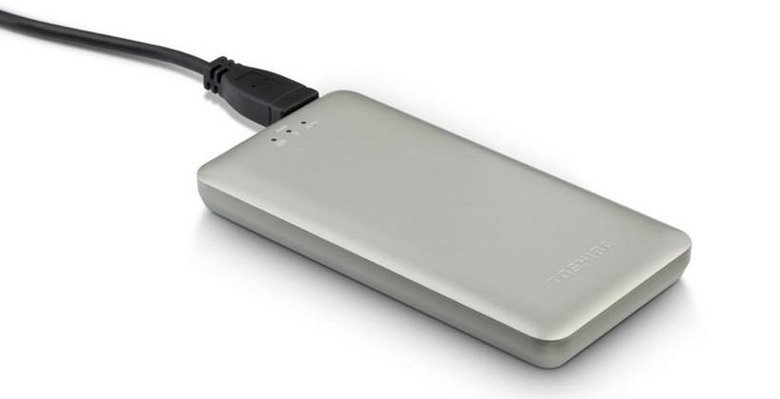 Toshiba has announced a new storage product called the Canvio Aeromobile Wireless SSD. The new storage solution has a SSD inside for improved data read and write speeds when on the go. In addition to being used for storing files and backing up data from smartphones or other devices, it also supports the ability to stream and share files without having to use cables. Toshiba aims the drive at people who want to offload files from their smartphone, camera, or tablet.
Canvio AeroMobile SSD will work with just about any device including notebook and desktop computers. The storage device weighs 4.2 ounces and has 128GB of storage inside. With an SSD inside the housing, the device is more robust and able to survive impacts and vibrations that could damage a normal HDD.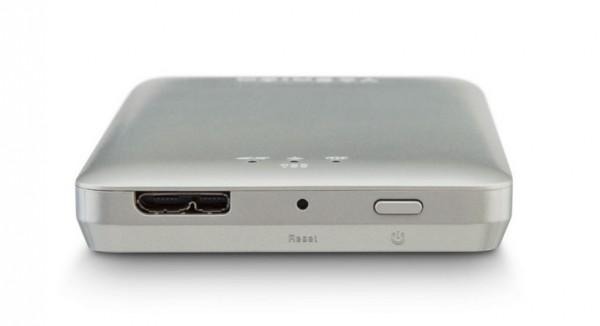 Loaded with movies and music, the Aeromobile SSD allows the user to stream all sorts of content to their mobile devices while on the go without needing a WiFi network. Power comes from an internal battery that is good for eight hours of use per charge.
Other features include an integrated SD card slot so you can move photos to the drive from a camera without needing a PC. Toshiba also includes an internet pass through that allows the user to be connected to the SSD and surf the web at the same time. Toshiba has the Canvio Aeromobile Wireless SSD on sale as of today for $209.99 with 128GB of storage.
SOURCE: Toshiba