Toshiba Camileo 3D camcorder hands-on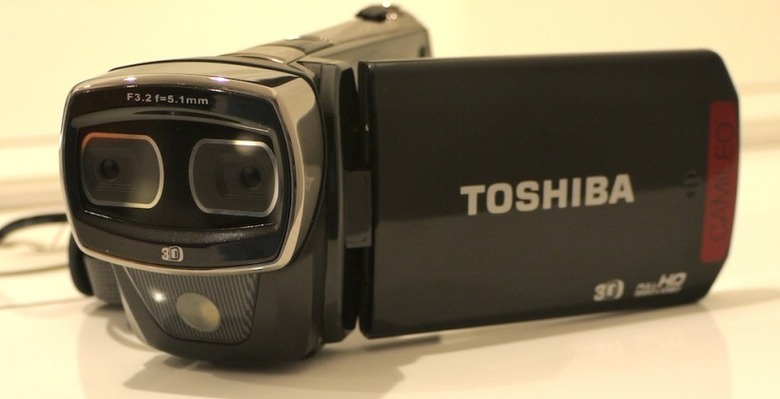 Toshiba may have made the most noise about its new Camileo Clip, X200 and X400 camcorders for IFA 2011, but the company slipped another rare beast into its booth. The Calimeo 3D model packs double the lenses into its palm-friendly chassis, recording Full HD 1920 x 1080 footage and allowing users to preview the 3D effect with a glasses-free autostereoscopic LCD display.
The lenses are f3.2 and there's 5-megapixel still capture alongside the Full HD video recording. An LED flash light is mounted underneath the lens array, too, there's an optical zoom, and recording is supported in either 2D or 3D, as you'd expect.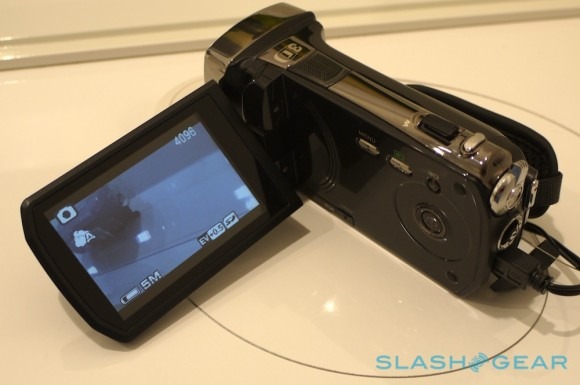 Storage is via SD card, and while there's no touchscreen there's a reasonably straightforward little joystick on the back which falls neatly under your thumb. No word on pricing or availability at this stage.