Toshiba AT200 Tablet Announced, 10.1 display and 7.7mm thin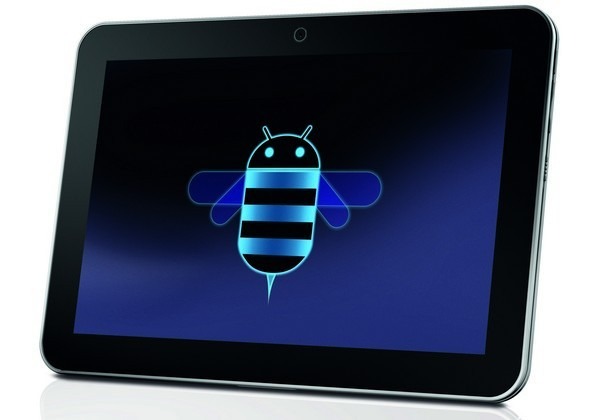 Toshiba has just announced their next Android Honeycomb tablet and so far all we know is they are calling it the AT200. From the details they are providing it appears this could finally give the Samsung Galaxy Tab 10.1 a little run for its money. This is possibly the Toshiba ultra-thin tablet we heard about earlier this week.
From the official press release we can tell you this is a 10.1" Android 3.2 Honeycomb tablet measuring only 7.7mm thick, making it one of the thinnest tablets to date and could be a real treat not to mention thinner than Samsung's current offering. As usual the 10.1" display as a 1280 x 800 resolution and this ultra-thin device is powered by a dual-core TI OMAP 4430 processor at 1.2GHz and 1GB of RAM. We are hearing 16, 32, and even a 64GB flavor will also be offered by Toshiba.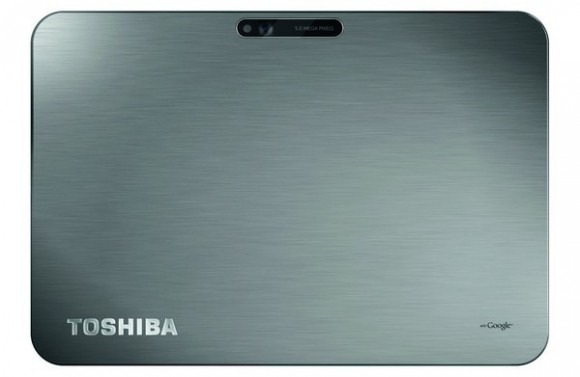 According to the press release we can expect to see a 5 MP camera on the rear with LED flash, and a 2 MP shooter up front for video chat. As usual we have micro SD, micro USB, and even mini HDMI-Out. Toshiba is promising 8-10 hours of battery life too. The entire tab will come with a brushed aluminum back and it does look pretty. No pricing or official release date was given but we can expect to see the device before the end of the year.
Stay tuned, We'll be back with some hands-on soon.